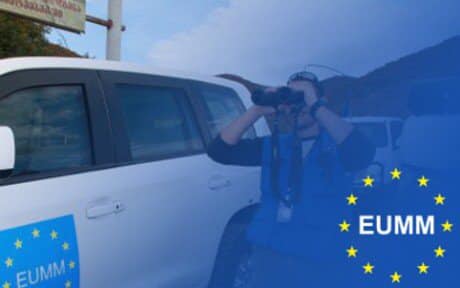 EUMM observers were in Ergneti when Doctor Gaprindashvili was released
The observers of the European Union Monitoring Mission (EUMM) to Georgia were in Ergneti village when Doctor Vazha Gaprindashvili was released. The EUMM's hotline was activated in the morning.
Georgian Doctor Vazha Gaprindashvili was released by the occupational regime earlier this afternoon.
The occupied Tskhinvali court sentenced Vazha Gaprindashvili to one year and nine-months to prison during the trial on December 20.
Tbilisi-based doctor Vazha Gaprindashvili was illegally detained by Russian occupation forces near the occupation line with Akhalgori Municipality on November 9. He was sent to two-month pretrial detention on November 15.
Vazha Gaprindashvili was charged with "illegally crossing the border" under article 322 of the criminal code of Russia.