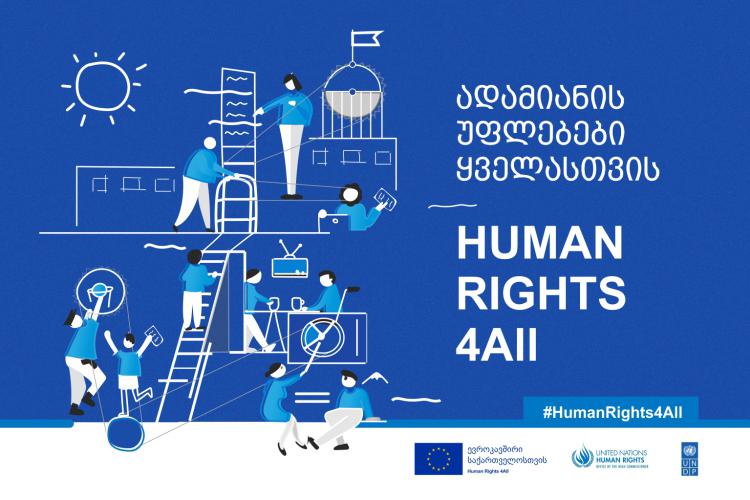 EU, UN sign new USD 3-million joint project to promote human rights in Georgia
Amid the pandemic, the European Union, the United Nations Development Programme, and the Office of UN High Commissioner for Human Rights launched a EUR 2.5 million program to promote and protect human rights in Georgia, Delegation of the European Union to Georgia announced on Wednesday.
🇪🇺🇺🇳Today EU, @UNDPGeorgia & @OHCHR join hands to promote & protect #HumanRights in 🇬🇪Georgia.
This 3year/€2.5 million project will put inclusion and equality at the heart of post-COVID19 recovery.
➡️https://t.co/VYeommlGIG#EU4HumanRights #StrongerTogether #EU4Georgia pic.twitter.com/hSrpjPRAhL

— EU Delegation Georgia 🇪🇺 (@EUinGeorgia) December 9, 2020
"Investing in human rights, democracy and the rule of law is essential to achieve fairer, more resilient, and inclusive societies," said EU Ambassador Carl Hartzell.
"Human rights, democracy and the rule of law, as well as a gender-responsive approach, will remain at the heart of the EU's response to and recovery from the COVID-19 pandemic," noted Hartzell.
The program focuses on five areas that include enhancing the public bodies that are responsible for developing, monitoring, and implementing human rights policies; assisting law-enforcement agencies and human rights institutions in carrying out their duties; promoting the rights of minority groups and vulnerable citizens; supporting human rights protection at the local level; and ensuring that citizens have full access to human rights information and protection mechanisms.
The new stage of the program started from December 2020 through October 2023.