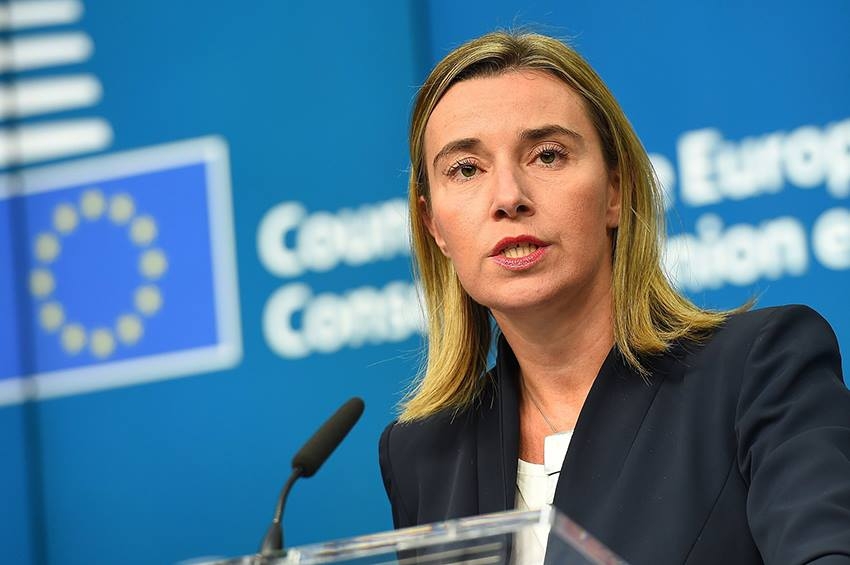 EU releases statement about telephone conversation between Federica Mogherini and Davit Zalkaliani
The European External Action Service – EEAS released a statement about the telephone conversation held this morning between Federica Mogherini, the High Representative of the European Union for Foreign Affairs and Security Policy/Vice-President of the European Commission and Minister of Foreign Affairs of Georgia Davit Zalkaliani. The sides discussed the issue of the 'borderisation' activities in the vicinity of Gugutiantkari village of Gori Municipality.
"The erection of fences hinders the freedom of movement of the local population and will deprive them from access to orchards and water resources, which are key to their livelihoods. High Representative/Vice-President Mogherini stressed that such activities must stop immediately and that all actors should make use of existing means of communication.
The European Union remains actively engaged and involved in stabilisation and conflict resolution efforts in Georgia, including by continuing its engagements as co-chair in the Geneva discussions, the efforts of the EU Special Representative who will travel to Georgia in the coming days, and the continued presence on the ground of the EU Monitoring Mission.
Federica Mogherini reiterated the European Union's support to the sovereignty and territorial integrity of Georgia within its internationally recognised borders," reads the statement.