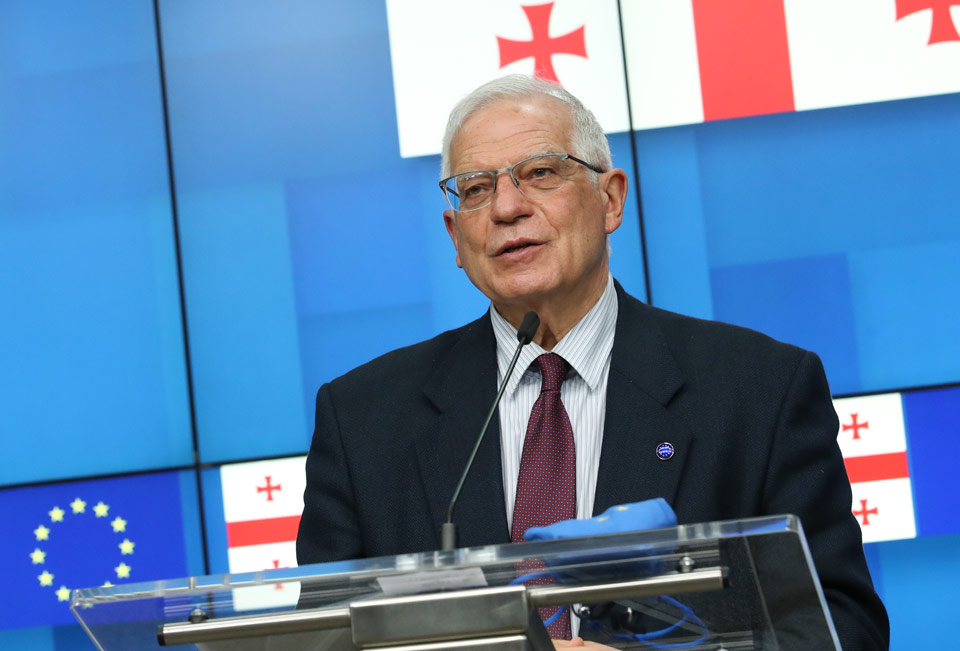 EU High Representative: Our involvement in Georgia is a good example of what the EU can do for peace, democracy and reform
Josep Borell, the EU High Representative for Foreign Affairs and Security Policy published an article with the headline "Why we need more EU engagement in the South Caucasus." Borell says that there are many crises that demand the EU attention and "we are present in all regions where EU interests are at stake," he said.
According to the EU High Representative, the South Caucasus is a region at the crossroads between Europe and Central Asia, bordering the wider Middle East. There are a growing number of countries that are active in the region, politically and economically, starting with Russia but also Turkey, China, Iran and others. The South Caucasus is important to the EU, in terms of transport corridors linking the EU with Asia and the diversification of EU energy resources. "So, we should foster the region's role as a connectivity hub," Borell claimed.
The EU High Reprsentative said he was glad when EU Foreign Ministers from Austria, Lithuania and Romania accepted his mandate to visit the three countries of the South Caucasus. "They went there on my behalf to signal EU support and engagement," he said.
He added that all three countries in the South Caucasus suffer from unresolved conflicts and the "EU is committed to be an active player to promote conflict resolution in the region."
"Our involvement in Georgia is a good example of what the EU can do for peace, democracy and reform. The EU brokered an agreement to cease hostilities in 2008 and is in the lead of the conflict resolution efforts led by the EU Special Representative for South Caucasus, including in his role as co-chair of the Geneva International Discussions. The EU Monitoring Mission is the most important contributor to the security of Georgia and the only international monitoring presence on the ground since 2009. Overall, the EU is the biggest contributor to confidence-building through its activities in Georgia," Borell said.
Joseph Borell noted that the EU three FMs sent a clear message that the Eastern Partnership is and will remain an inclusive cooperation format, while highlighting to Georgia that the EU appreciates its higher level of aspiration as an associated country.