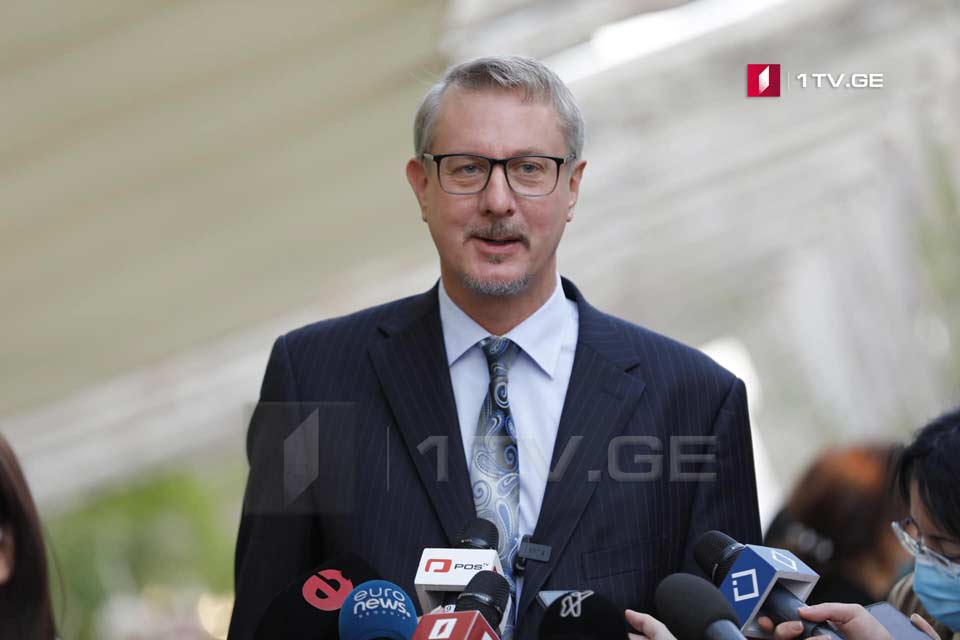 EU Ambassador hopes Georgia to receive new aid shipment soon
EU Ambassador to Georgia Carl Hartzell gave an interview on GEL 1.5 billion EU support to Georgia against COVID-19 on Saturday.
Hartzell says the EU support goes directly to nine laboratories around Georgia, to the Emergency Situations Coordination and Urgent Assistance Centre, and to more than 4 000 ambulance drivers and doctors who are getting these supplies to help their work.
The EU stands with Georgia against the COVID-19 pandemic. Since March the EU has mobilised over GEL 1.5 billion of support, one of the highest levels of per capita support in the world.
➡️https://t.co/vzHYCFDeQ7#TogethervsCovid #EU4Georgia pic.twitter.com/m8B7bsqZfQ

— EU Delegation Georgia 🇪🇺 (@EUinGeorgia) December 13, 2020
"We are working hand in hand with the World Health Organization here, and so far we have managed to bring about some two million medical supplies, including personal protective gear, masks, gowns, etc., but also equipment such as ventilators. And we're hoping before the end of the year to have a new shipment coming here to Georgia, which I'm very much looking forward to," Hartzell stated.
EU Ambassador added that the EU is also providing training when it comes to working as safely as possible, including how to handle stress.
"At the end of the day, we know – every one of us – under how much strain these workers have been working now for a very long time and also at the peril of their own lives, and they deserve all the support all of us can give them," Hartzell said.
At the end of November, Europian Union (EU) transferred €100 million (approx. GEL 400 million) in macro-financial assistance to Georgia to assist the Government to deal with the COVID-19 pandemic.