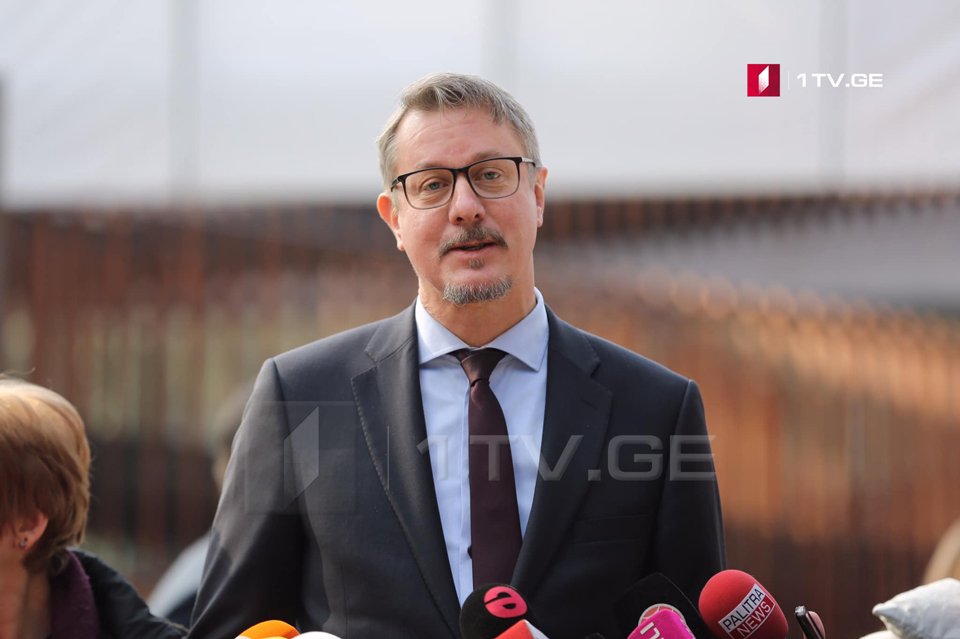 EU Ambassador finds UNM Melia's case to impact on Georgian political landscape
EU Ambassador to Georgia Carl Hartzell says the political temperature in Georgia is rising very rapidly. He fears the present situation would have a wider impact on the political landscape.
"I have been thinking quite a lot last few days about this. First of all, I would say, as always, I will not comment on the judicial case itself, which is an ongoing case. That has to be respected by everyone. But what I will say is that, of course, what I've seen over the last couple of days, is that the temperature again is rising very rapidly in the political landscape. I see the risk that with the current developments and the current trajectory, we might be going into something more of an entrenchment rather than something that is temporary. I fear that this case and discourse around it also have a wider impact on the political landscape what is possible and what will not be possible in terms of finding common grounds and solutions," Carl Hartzell stated.
EU Ambassador highlighted two issues amid the present political condition.
"Now, with regard to the ingredients of the current situation, there are many arguments being put out, but I would like to highlight two issues as I see important. One is a factor of distrust and disrespect of the judiciary. The other one is a very high degree of polarization. Together these two factors become a combustible mix. I find that troublesome. It is a dangerous trajectory for Georgia and Georgian democracy. So I would encourage all actors now to make statements, take action with as much prudence as possible, with a view not to further ignite the current situation," Hartzell told journalists.
Tbilisi City Court will hold a trial of Nika Melia, Chairman of the opposition United National Movement (UNM), at 4 pm local time on Wednesday.
Melia was charged with incitement to violence during the June protests in the Georgian capital Tbilisi in 2019 and was released on GEL 30,000 bail.
UNM Chairman defied the bail conditions by removing his monitoring bracelet. The court increased the bail amount to GEL 40,000 in November 2020 following the violation. Melia did not pay the added bail either.
The General Prosecutor's Office (POG) warned Melia of a motion to substitute the bail with custody. POG appealed to the Georgian parliament to suspend his parliamentary immunity to request his arrest from the court. The parliament greenlit measures against Melia with 88 votes pro on February 16.