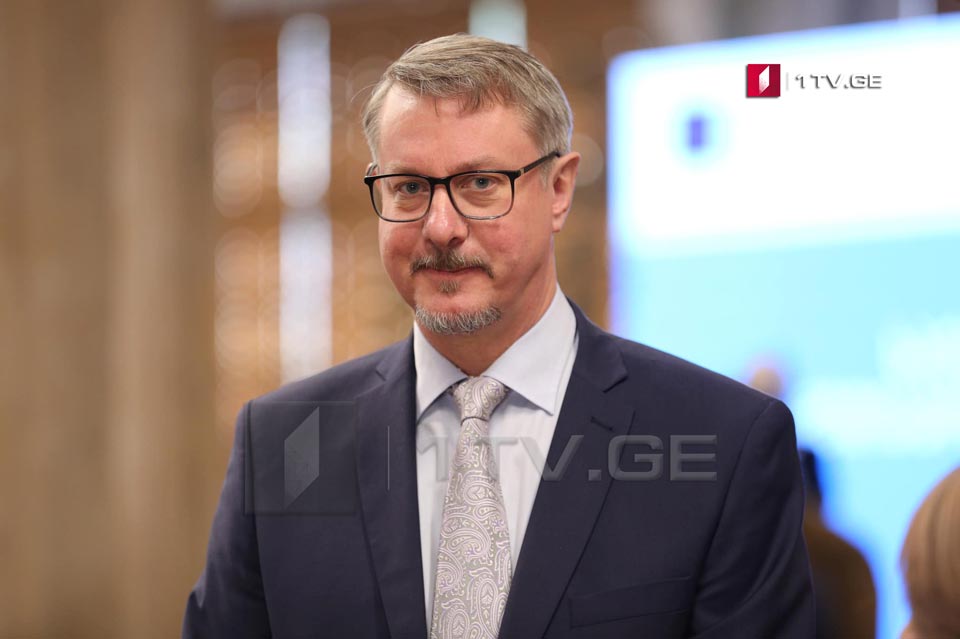 EU Ambassador decries latest violence cases in electoral context, calling for swift investigations 
EU Ambassador to Georgia Carl Hartzell is "concerned" about the security situation that arose outside the EU Delegation premises shortly after the confrontation, "which I am raising with the relevant state interlocutors."
EU Ambassador "regrets" that an aggressive exchange took place in front of the premises between two party leaders. Carl Hartzell "welcomes however that one of them later apologised and called for calm."
"Yesterday, I hosted, together with the EU Member states, a series of separate meetings with leaders of political parties, to discuss the ongoing electoral process, as we usually do in the run-up to elections.

Let me reiterate the message I conveyed earlier this week, condemning the latest cases of violence in this electoral context, calling for swift and thorough investigations into all such cases and urging all sides to exercise restraint.

Next week on election day, all Georgian voters should enjoy a peaceful environment, allowing them to exercise their democratic right by casting their ballots freely, safely and without fear of violence or intimidation. The Government of Georgia and the political parties have important responsibilities to safeguard this right," EU Ambassador underscored.
Nika Melia, Chairman of the opposition United National Movement (UNM) party, and Irakli Kobakhidze, the ruling Georgian Dream (GD) party Chair, traded insulting remarks for several minutes in front of the EU Delegation Office in Tbilisi on September 23. Melia called Kobakhidze 'slave' and got 'scoundrel' in return.