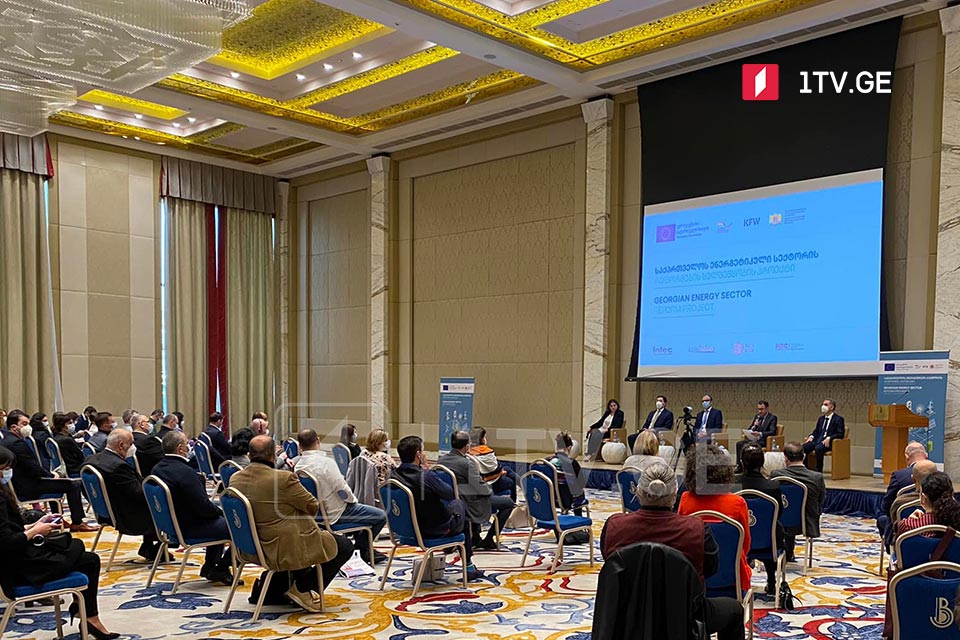 EU allocates EUR 8,4 million grant to Georgia to energy sector reform
European Union, German Development Bank (KFW), and Georgian Ministry of Economy and Sustainable Development have jointly launched the technical assistance project for the promotion of energy efficiency (EE) in the Georgian Energy Sector.
Technical Assistance Project in Support of the Georgian Energy Sector Reform Programme (GESRP) worth EUR 8,44 million aims to strengthen energy security, improve public and industrial energy infrastructure and promote the use of renewable energy.
Sigrid Brettel, Head of Cooperation of the EU Delegation to Georgia, hoped the project would be implemented successfully. "Energy efficiency has many benefits: environmental, social and economic. It contributes to the country's energy security and also to sustainable development," Brettel said.
According to Deputy Minister of Economy Davit Tvalabeishvili, the project will help Georgia meet the commitments as per the Association Agreement signed with the EU.
"The project will help to introduce and execute energy efficiency and renewable energy legislative base that will serve the main goal – reduction of dependence on energy import through the rational use of energy resources. Best standards in the energy sector will precondition improved climate conditions benefitting both the environment and household spaces," he said.
With a 4-year project, Georgia will be able to attract additional investments and boost the Georgian energy sector's competitiveness.