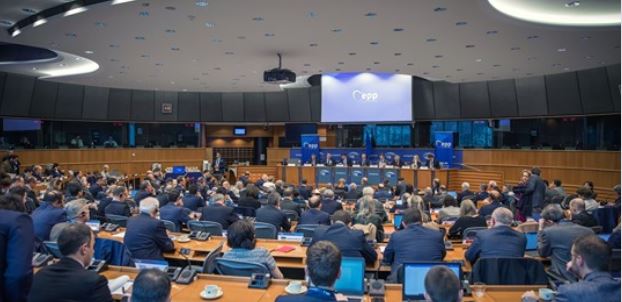 EPP addresses Georgian gov't
European People's Party (EPP) "calls on the Georgian government to refrain from attempts to use the justice system against political opponents and to stop persecution of the opposition leaders," the EPP released the statement on Fab 4.
The statement said "Georgia has great potential and it is in the interest of both Georgia and the EU that the country's democratic achievements are not reversed."
"The EPP remains a strong supporter of democracy in Georgia, therefore the party is strongly disappointed by the lack of political will of the ruling party to resolve the current political crises. EPP urges authorities to meet the demands of Georgian citizens, civil society, the opposition and friends of Georgia.

The EPP supports negotiations on the electoral system between the government and opposition, facilitated by the international community and calls upon the Georgian ruling majority to ensure the introduction of an electoral system that has the support and trust of all stakeholders and ensures maximum proportionality of parliamentary representation in time before the 2020 elections," the EPP stressed in the statement.