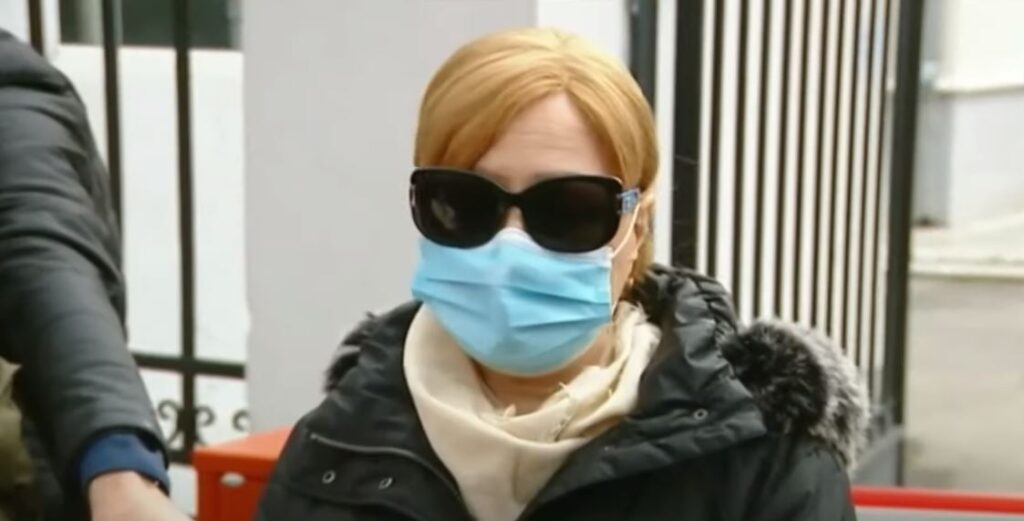 Empathy Center Head says ex-president subjected to "pharmacological torture"
Ex-president Mikheil Saakashvili's transferring to another facility is impossible with the guidelines of the current diagnosis. He is diagnosed with Wernicke Syndrome and post-trauma nervous breakdown, said Mariam Jishkariani, Head of Empathy Center following her visit to the Gori Military Hospital.
According to Jishkariani, Saakashvili was given psychotropic drugs in prison the adequate use of which can be evaluated as pharmacological torture. She refrained to name the medicine but explained that it was used both at the N18 prison and Gori Hospital to manage mental disorders. She said the medication was changed enabling the ex-president to attend his court trials.
"Whether it was done intentional or not, the Strasbourg European Court will provide the answer. In any case, inadequate use of psychotropic drugs in a detention facility is assessed as pharmacological torture. It is not possible to transfer the patient at this stage with the guidelines of all the presented diagnoses," Jishkariani said.
Head of Empathy Center added that re-feeding stage continued and further rehabilitation would take at least 2-3 months.
Ex-president Mikheil Saakashvili undergoes post hunger strike recovery at the Gori Military Hospital.