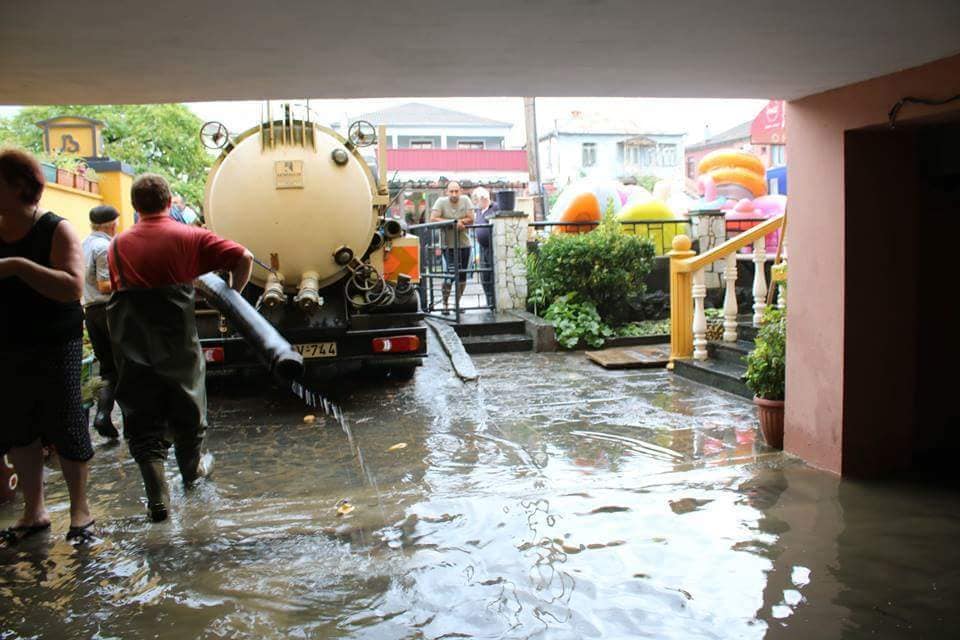 Emergency headquarters working in Adjara
It has stopped raining in the seashore part of western Adjara region. Abundant precipitation caused flooding of courtyards and commercial units in Batumi, Kobuleti and Khelvachauri districts.
Emergency headquarters are working in emergency regime and mobile groups continue patrolling. Makhinjauri central highway, through which movement was prohibited, has been opened for the time being.  Water pumping works are underway.
Leave comment