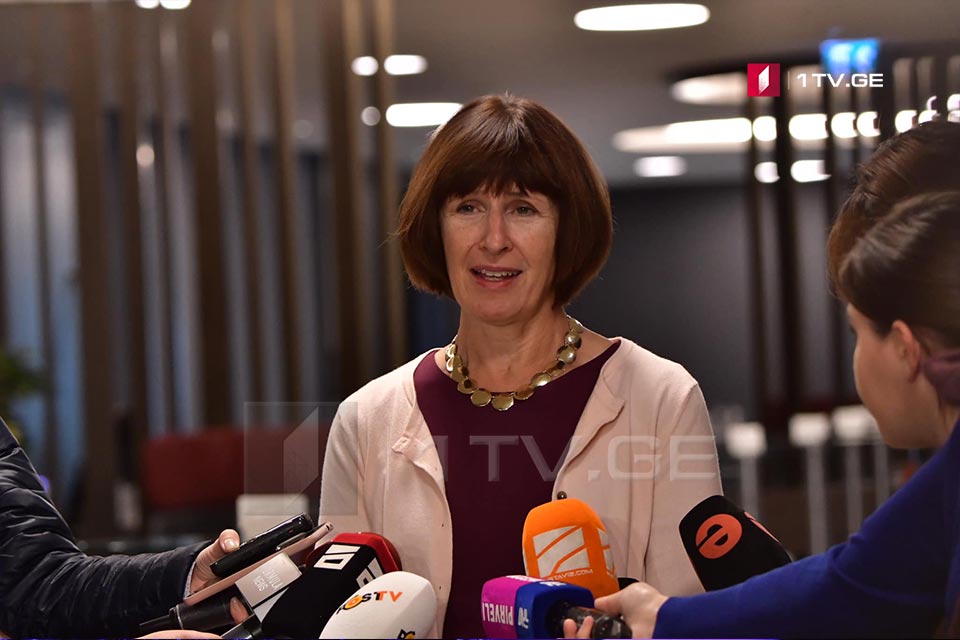 Elizabeth Rood -- US is concerned about increased political tension in Georgia
The US is concerned about the increased political tension in Georgia and supports holding of a dialogue between the ruling and opposition parties, – US chargé d'affaires Elizabeth Rood told reporters when commenting about the ongoing developments in Georgia.
According to Acting US Ambassador, they fully support freedom of expression and speech within the framework of the constitution. "We also hope that the police will respond equally to all this," Elizabeth Rood said.
Representatives of opposition parties and public movements have been holding large-scale protests in Tbilisi since November 14 following the parliament's turning down of constitutional changes regarding transformation onto the proportional system of elections for 2020 parliamentary polls in Georgia.