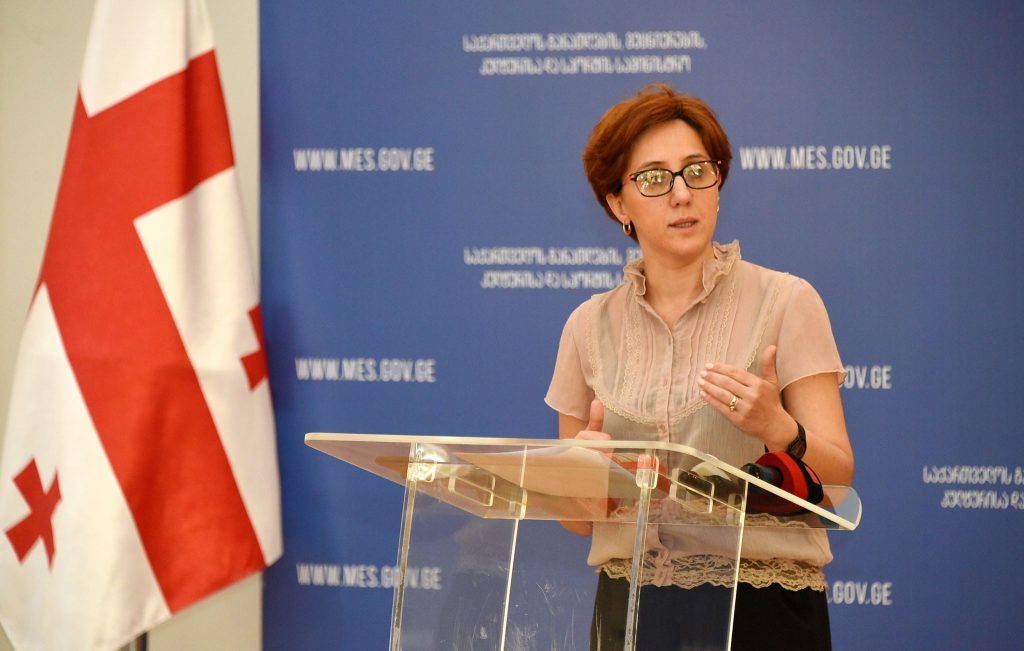 Ekaterine Dgebuadze: Ministry of Education worked intensively for preparing the programming for Teleschool project
The Ministry of Education, Science, Culture and Sports of Georgia is responding to the decision made by the Georgian government to start the remote educational process in general and high education institutions in Tbilisi, Gori, Rustavi, Kutaisi, Zugdidi and Poti on September 15.
According to Deputy Minister Ekaterine Dgebuadze, due to the pandemic, the Ministry worked intensively during the summer to prepare programming for the project Teleschool and to record lessons.
According to Ekaterine Dgebuadze, in accordance with the National Curriculum, the project Teleschool will be resumed for school students of all grades and subjects, as well as for ethnic minorities, starting from September 15.
At the same time, according to Dgebuadze, the education system is ready to start the learning process both in the classrooms and remotely.
"Due to the coronavirus pandemic,  during the summer the Ministry of Education, Science, Culture and Sports of Georgia was intensively preparing for the so-called hybrid model, which involves conducting a learning process using a mixed-method. Also, the Ministry has significant experience of the spring semester, which provides a basis for saying that the learning process will run smoothly in the remote format" – Deputy Minister said.
At the decision of the Interagency Coordination Council, the educational process in Tbilisi, Rustavi, Kutaisi, Zugdidi, Gori and Poti will kick off remotely from September 15, and in the classrooms and auditoriums from October 1.