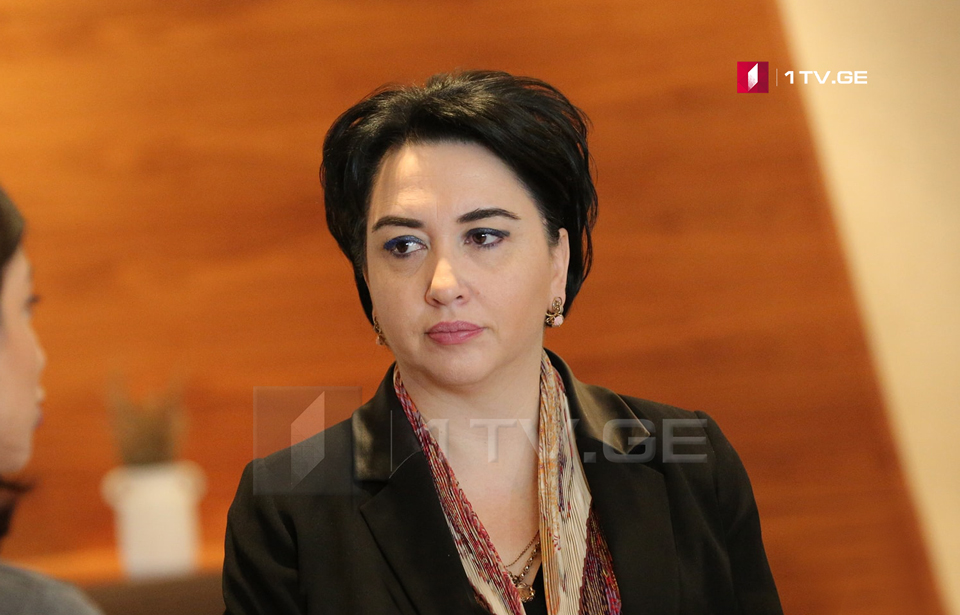 Eka Beselia quits Georgian Dream Party
Eka Beselia, Majority MP and former chairperson of the parliamentary Legal Affairs Committee has quit the ruling Georgian Dream-Democratic Georgia Party. "I am going where the Georgian society is," Beselia said during the news briefing.
Beselia said that it was difficult and emotional for her to leave the political party which she had founded together with Bidzina Ivanishvili, Chairman of Georgian Dream Party.
Beselia said that the ideals with which Georgian Dream came into power on October 1, 2012, had to be implemented.
"Fair court must not be brought to sacrifice to cohabitation," Beselia said, and explained and those judges who were co-producers of Saakashvili-Adeishvili violent regime did not have to be appointed life-term in the Supreme Court.
"Georgian Dream diverged from October 1 ideals. My attempts for the last 2 years to become free from remnants of National Movement turned out futile," Beselia claimed.
Beselia also reported that her colleagues MPs Gedevan Popkhadze and Levan Gogichaishvili would make the decision on their own about their future membership in the party.