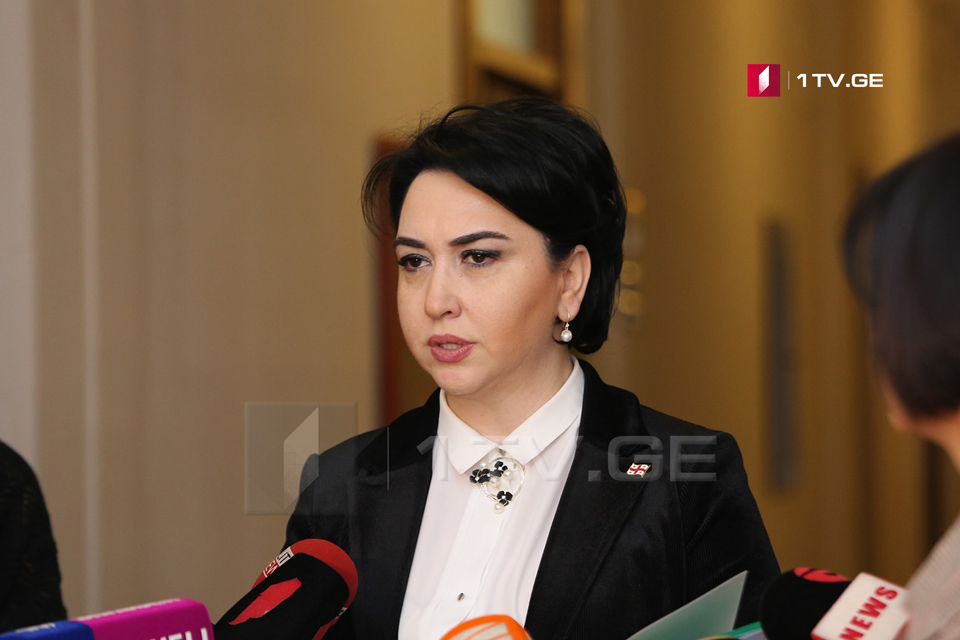 Eka Beselia plans to raise issue of speaker's responsibility
I will definitely raise the issue of Irakli Kobakhidze's responsibility, former "Georgian Dream" lawmaker Eka Beselia told reporters.
According to Beselia, Irakli Kobakhidze "does not know how to communicate, how to behave and how to follow the rules and regulations." "This process will end him actually," said Eka Beselia.
A minor conflict took place between Beselia and Kobakhidze during the plenary session. Beselia addressed Chairman of Parliament informally that caused his irritation and he turned off the microphone to her. Beselia claimed that it was a violation of the Constitution when a lawmaker was not allowed to speak.