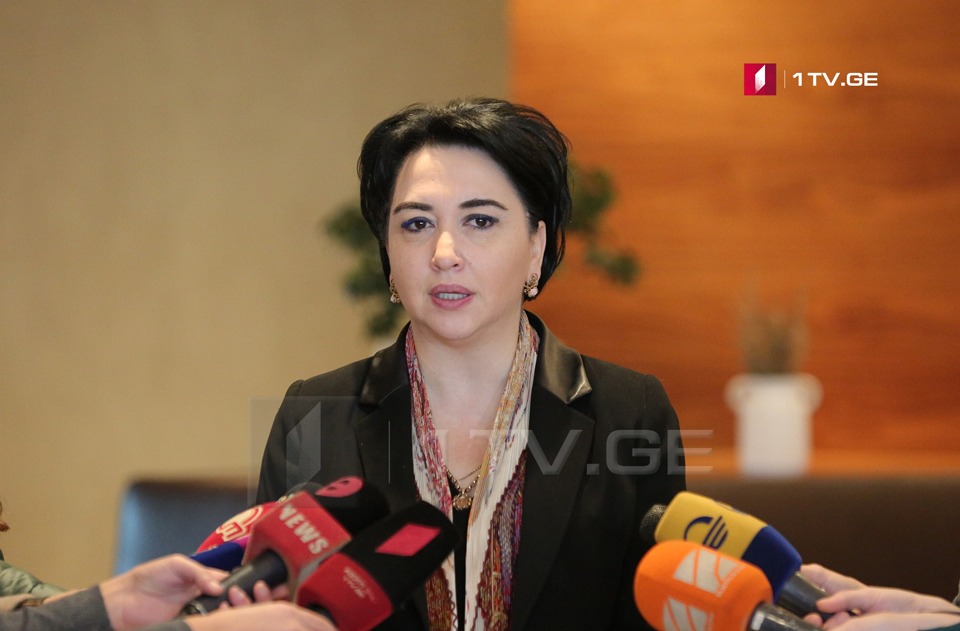 Eka Beselia denies plans to quit ruling party
Eka Beselia, acting chairperson of Parliament's Legal Issues Committee, says she does not have plans to quit the ruling team. Beselia said that she would unveil her future plans after New Year holidays.
"I will speak about my future plans later. The main thing for me is that the process of appointment of judges in the Supreme Court for life has been suspended, and it is important for me the Legal Issues Committee not to suspend its work…After the New Year holiday, I will have time to talk about my plans. I am one of the founders of the [ruling] team, therefore, any tell-tale regarding the team is incorrect. As for my future place in the Parliament, I will talk about it after the New Year holiday," Beselia said.