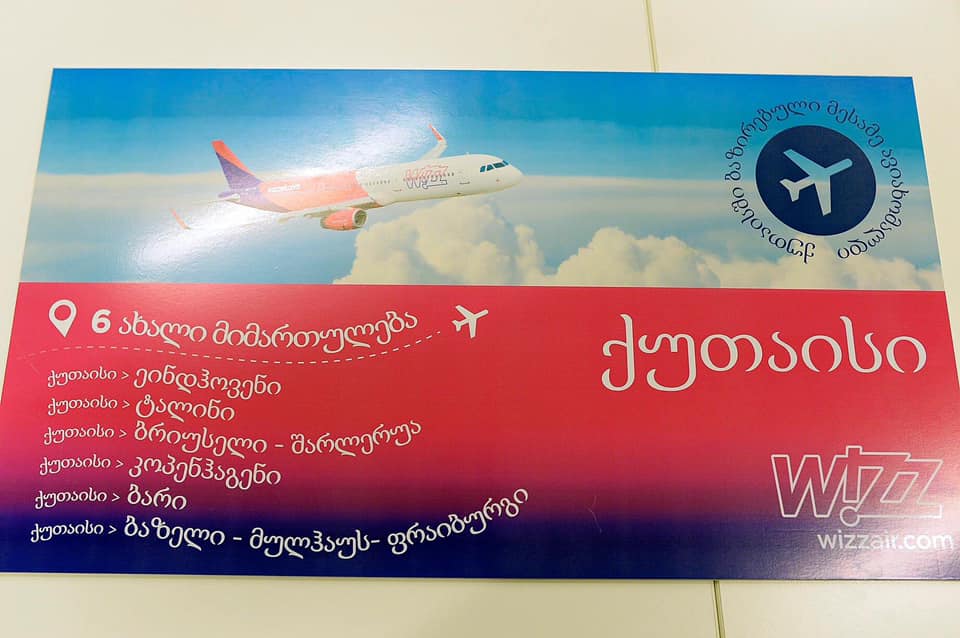 Eindhoven, Tallinn, Brussels, Copenhagen, Bari and Basel - new routes from Kutaisi Airport
Six new flight routes will be launched from Kutaisi International Airport starting from August 1.
The Prime Minister of Georgia Mamuka Bakhtadze made this statement prior to the government session.
After the announcement of the Prime Minister, the list of directions becomes known:  Eindhoven (Netherlands), Tallinn (Estonia), Brussels (Belgium), Copenhagen (Denmark), Bari (Italy) and Basel (Switzerland).
Direct flights from Georgia to Estonia, Denmark, and Switzerland have not been implemented yet.