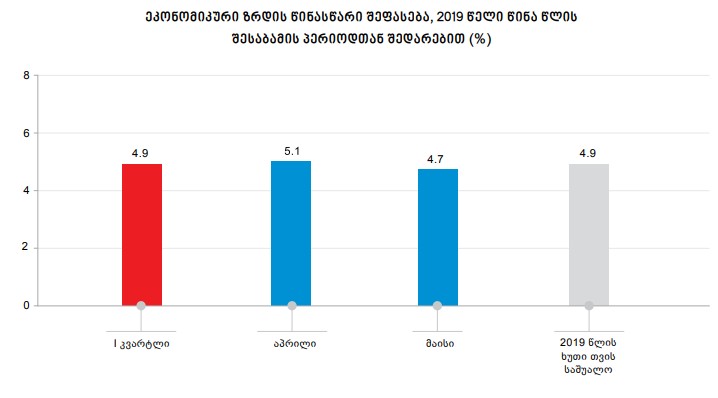 Economic growth reached 4, 7 % in May
The growth of Gross Domestic Product (GDP) for May of 2019, according to the preliminary data, has been fixed at 4.7% in comparison to the same period of last year. The average growth for the first 5 months of the year has been determined at 4.9 %.
The economic growth was detected in the real estate sector and services, trade, restaurants and hotel spheres. The decreasing tendency continued in construction and procession industry businesses as reported by the National Statistics Bureau of Georgia.