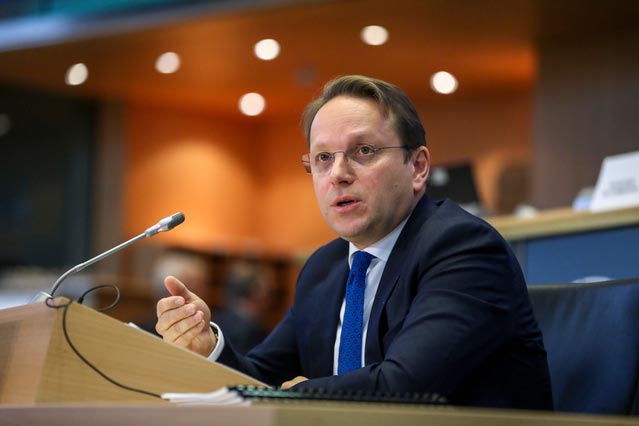 EaP FMs to adopt COVID certificates for Georgia, Moldova, Serbia
Today, Eastern Partnership Foreign Ministers will decide on the COVID certificates for Georgia, Moldova, and Serbia, simplifying the travel for these nations, said Oliver Varhelyi, European Commissioner for Neighbourhood and Enlargement, at the Foreign Affairs Council, taking place in Brussels.
"We will have the equivalence decision of COVID certificates for Moldova, Georgia and Serbia, meaning that travel will be much easier for these citizens, but also it would mean European citizens would be able to travel," Oliver Varhelyi stated.
Foreign ministers will also review their relationship with the Western Balkans. "As you know, the Western Balkans is not only about the enlargement, but also how to associate them with our foreign policy objectives even more," Varhelyi noted.
Georgian Foreign Minister David Zalkaliani is also partaking in the Eastern Partnership Foreign Ministers meeting in Brussels.
Doorstep by @OliverVarhelyi, European Commissioner for Neighbourhood and Enlargement, at today's #ForeignAffairsCouncil in Brussels.
On #Belarus: "We standby #Poland, and we condemn the weaponising of #migrants against the #EU and its member states"https://t.co/5ftnqgyr9W

— EU Council TV News (@EUCouncilTVNews) November 15, 2021