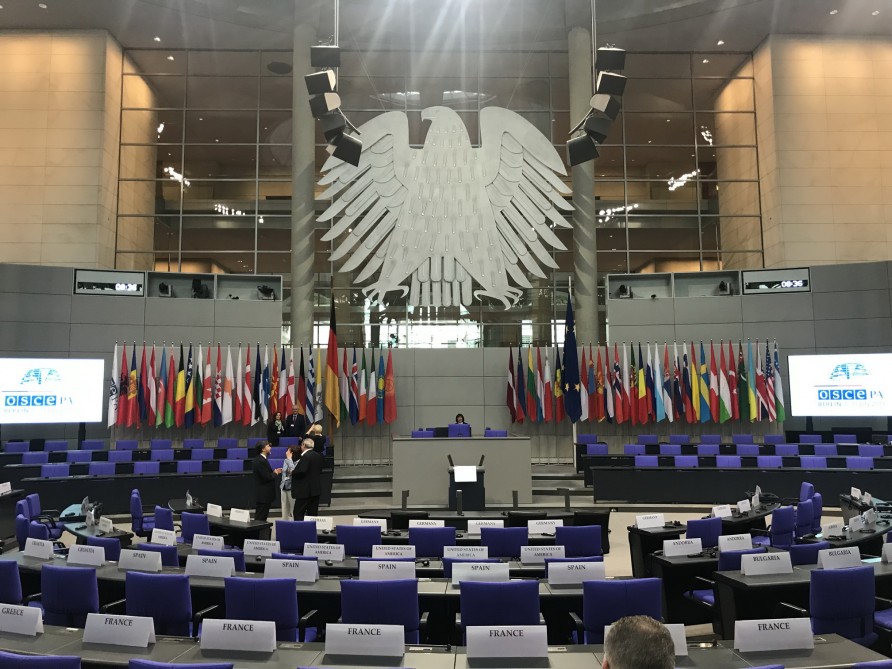 Draft resolution on Georgia to be discussed at OSCE Parliamentary Assembly
The draft resolution submitted by Georgia will be discussed today within the OSCE Parliamentary Assembly.
The text will be discussed and voted at the Policy Affairs and Security Committee, later it will be put for voting at the plenary session.
The draft resolution titled "Ten years since the August 2008 war," is consist of 17 clauses. According to document the murders of Davit Basharuli, Giga Otkhozoria and Archil Tatunashvili is condemned. In addition it obliges Russia not to interfere in the investigation.
The document calls on Russia to allow international monitors on the occupied territories. The text speaks about human rights violations and the possibility of peaceful resolution of the conflict.
Sophio Katsarava, Member of Parliament of Georgia will present the draft resolution at the assembly.