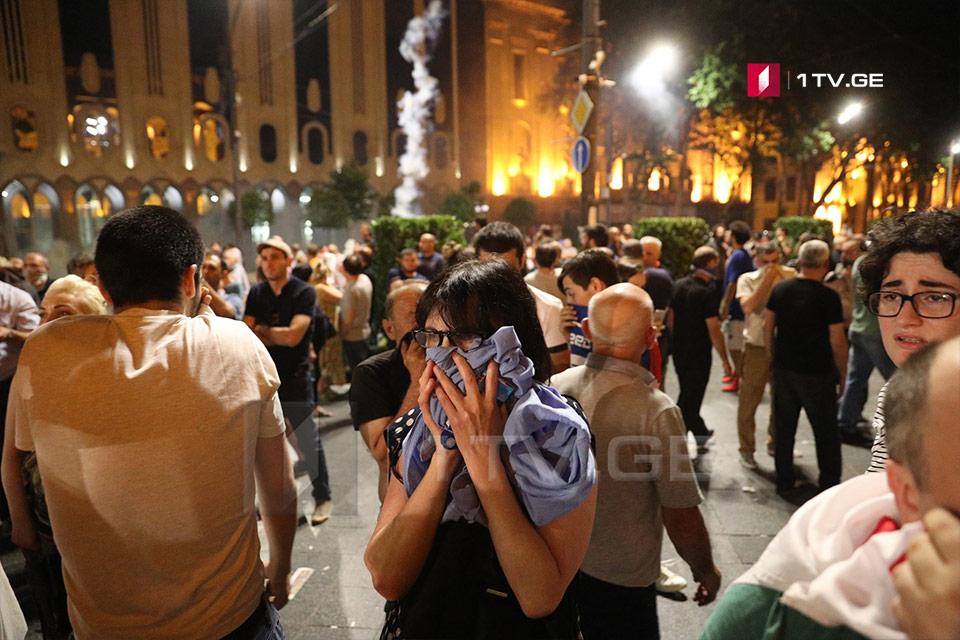 Dozens injured during protest at Rustaveli Avenue (Photo)
Dozens of people were injured during the rally ongoing at central Rustaveli Avenue in Tbilisi in front of the parliament after the riot police fired tear gas and rubber bullets at protesters.
Georgian Ministry of IDPs, Health, Labor and Social Affairs reported that 14 civilians and 38 law enforcers were injured. Four people are hospitalized. Others were provided First Medical Aid at site. The situation remains tense at Rustaveli Avenue.