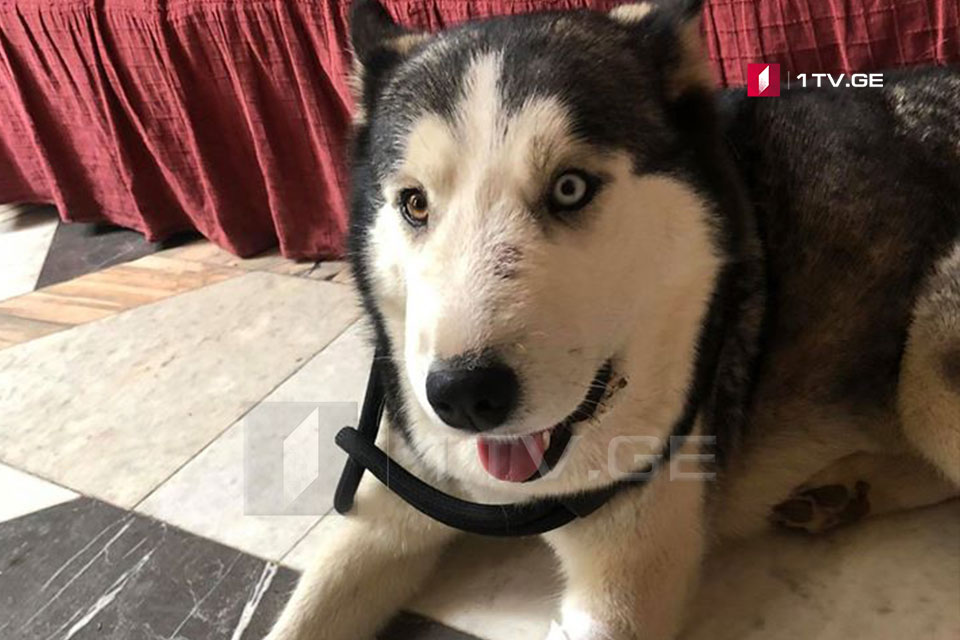 Dog Lucky, which saved child from poisonous snake's bite, feels well (Photo)
The Siberian husky dog Lucky, which saved a 5-year-old child from a poisonous snake's bite in Tabakhmela settlement, feels well.
Lucky and the other dog Sunny living in the same family caught the poisonous snake in a courtyard where the child was playing. While the dogs were fighting with the snake, it managed to bit Lucky.
Lucky was taken to a veterinary clinic after representatives of Animals Monitoring Agency were called at the site. The dog, which had blood on his nose and was almost in an unconscious condition, now feels fine.
"Lucky and Sunny saved my child. They helped us and are always defending us," said mother of the child.