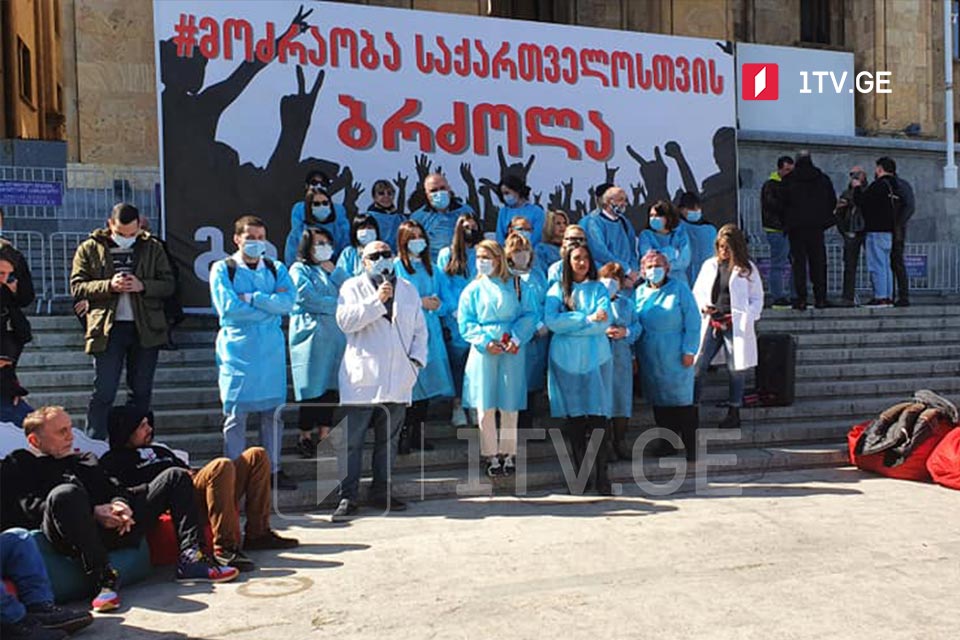 Doctors protest at parliament to demand import of Covid vaccines
Doctors held a protest at the parliament building with the demand to import Covid vaccines in Georgia. Protesters plan to set up tents to continue their protest.
"We aim to pressure the government to import the vaccines and begin immunization of the population," said one of the protesters Mzia Kedelidze.
Founder of Facebook group Med Guide Sofo Japaridze, who has recently joined the opposition United National Movement (UNM) party, attended the protest.