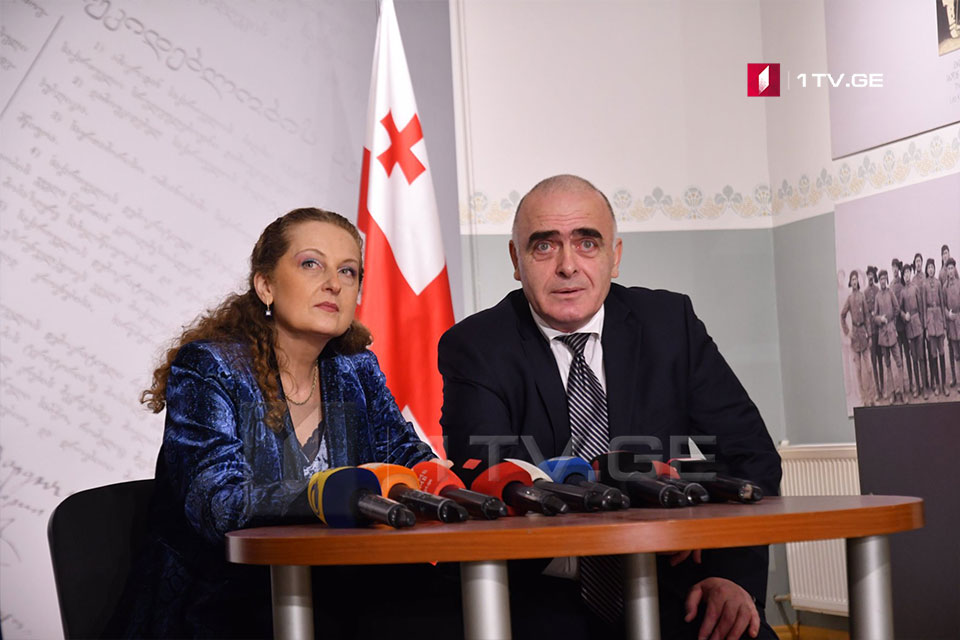 Doctor Vazha Gaprindashvili – I did not admit guilt in pardoning request
I did not admit the guilt of having violated the so-called border illegally in a letter for pardoning written last evening in address to the occupational regime – Georgian Doctor Vazha Gaprindashvili, released from the illegal imprisonment by the occupational regime earlier this afternoon said during a special press conference held at National Library of Georgia.
The released doctor thanked everybody for supporting him during 7 weeks of captivity. "I want to thank everybody. I am nervous. I am not used to giving speeches publicly. I chose to be a doctor when you have to listen to others and speak less," Gaprindashvili said.
According to Gaprindashvili, he has watched television twice and it was the Georgian First Channel the only signal received in the occupied region. "I was receiving little information through the local press. I knew that I would have support but did not expect so much support that exceeded my expectations," Gaprindashvili said.
The journalists asked the doctor why he had moved towards the occupied territory. "I don't have much to say about it. One of the main reasons was to see my patient whose name and surname I cannot reveal because this person will face problems. I went to pay a visit to this patient and said that I wanted to visit a local church when I was detained," the doctor claimed.
The released doctor told journalists that he was treated normally while being in the custody and no pressure was extorted against him. On the question, who contributed most in his release, the doctor said that he could not distinguish anybody and it was the merit of whole Georgia.