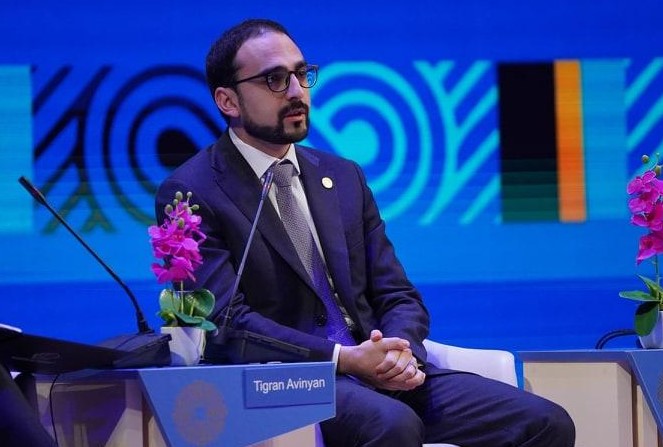 Deputy Prime Minister of Armenia – Harmonization of politics is essential when talking about megaprojects
Tigran Avinyan, Deputy Prime Minister of Armenia talked about perspectives for enhancement of trade-economic relations between Georgia and Armenia during the panel held within the framework of Tbilisi Silk Road Forum.
Avinyan said that the two countries had to synchronize work in transport, infrastructure and energy directions. "Every important project created on the territory of each country has to have at least little economic and real grounds. When we talk about megaprojects, logistic or digital infrastructure, I believe that harmonization of politics is the most important issue," Avinyan stated.
Georgia's capital is hosting Tbilisi Silk Road Forum on October 22-23 under the patronage of Georgian Prime Minister. Representatives of more than 2 000 delegates from 60 countries including more than 30 official delegations are attending the Tbilisi Silk Road forum this year.