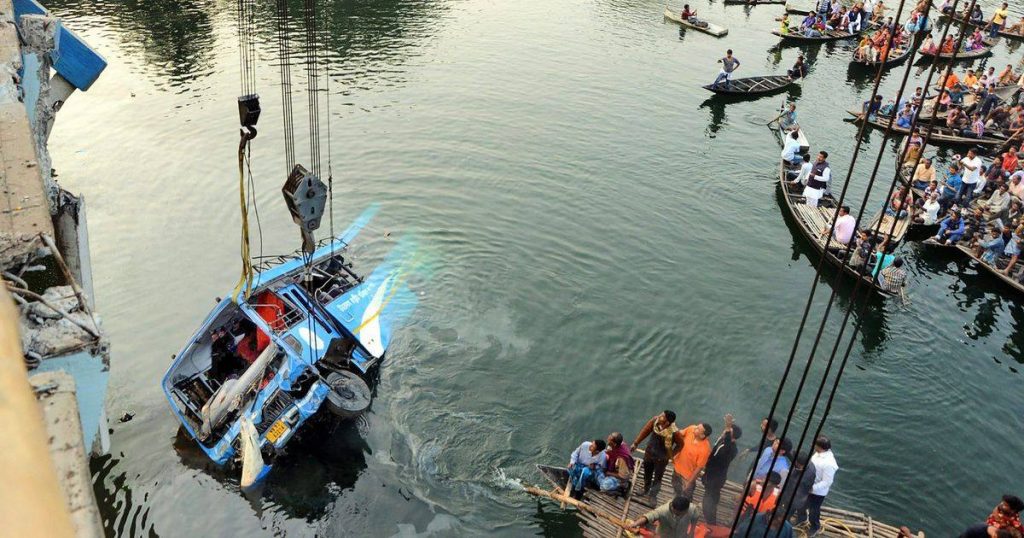 Death toll in India's bus accident rises to 45
The death toll in Monday's bus accident in the eastern Indian state of West Bengal has risen to 45, officials said Tuesday.
"With the recovery of more bodies from a deep canal where a passenger bus fell into after it crashed through an old bridge at Daulatabad in Murshidabad district, 220 kms from the state capital Kolkata, the toll now stands at 45," a senior police official said. "Divers are still searching for bodies in the canal," he said, as reported by Xinhua Agency.
The bus, carrying some 60 people, broke through the railing of the bridge and plunged into the canal connected to Jalangi river Monday after its driver lost control of the speeding vehicle as it swerved to avoid another vehicle.
Some injured passengers are being treated at a government hospital. "The condition of two are said to be serious," the official said.
The bus was going to the Malda district from Karimpur in the Nadia district via Murshidabad when the accident occurred. Some survivors told police that the driver was driving at high speed while talking on the mobile phone when passing the bridge. "A probe has been ordered into the incident," the official said.
Indian President Ram Nath Kovind, Prime Minister Narendra Modi and state Chief Minister Mamata Banerjee have all condoled on the deaths. The state government has announced a compensation of 500,000 rupees (7,800 U.S. dollars) for the kin of those who died in the accident.
India has the highest number of road fatalities in the world. Road accidents occur mostly due to poor driving or badly maintained roads and vehicles.