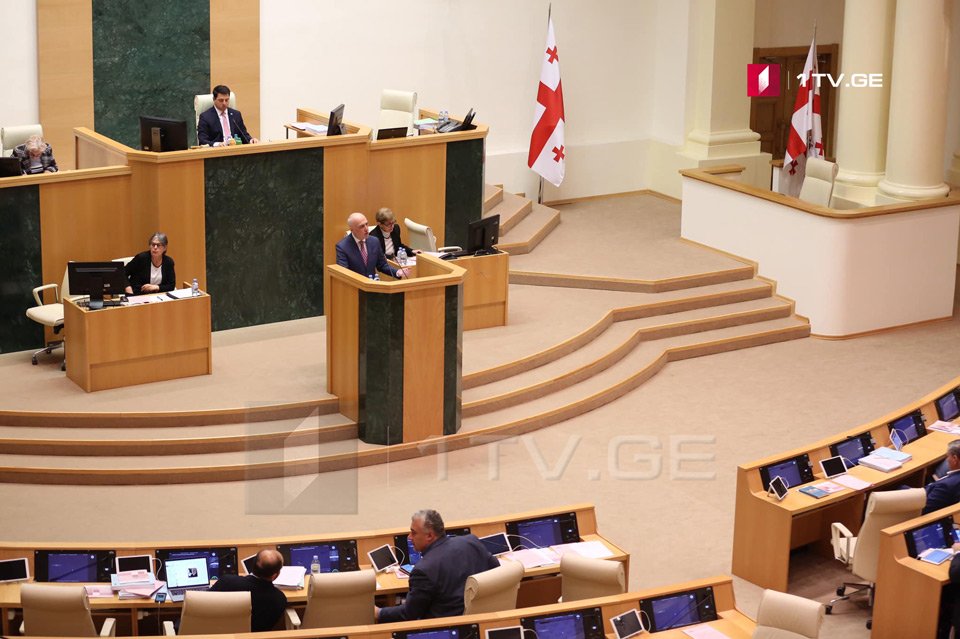 Davit Zalkaliani: US-Georgia relations are at the highest level
The US-Georgia relations are at the highest level today, – the Minister of Foreign Affairs of Georgia Davit Zalkaliani made this statement when addressing the MPs at the Parliament within the framework of the Minister's Hour.
According to the Minister, Georgia enjoys bipartisan support from US executive and legislative authorities, which is evidenced by recent high-level visits, and by supportive legislative acts adopted by the U.S. legislative branch.
David Zalkaliani emphasized the joint declaration signed in connection with the 10th anniversary of Georgia-US Strategic Partnership, which defines the future priorities for cooperation in all fields.
Minister underlined the importance of submission of the bipartisan Georgia Support Act to Congress. As he noted, the bill once again underlines the strong US support for Georgia's sovereignty, independence and territorial integrity, stressed on enhancing bilateral relations in the fields of defence and security and strengthening Georgia's defence capability.
As Zalkaliani noted Consolidated Appropriations Act includes important passages about the de-occupation of Georgian regions and non-recognition policy. Also, this year, financial aid allocated for Georgia as per the document has been increased and amounted to USD 127 million. The move underlines that Georgia is the leader in the region and a strong ally for the United States.
According to David Zalkaliani, the Defense Authorization Act contains important records regarding Georgia.
As the Foreign Minister noted, the strategic partnership with the US will deepen in all directions, including within the framework of the U.S.- Georgia Partnership Charter Commission.