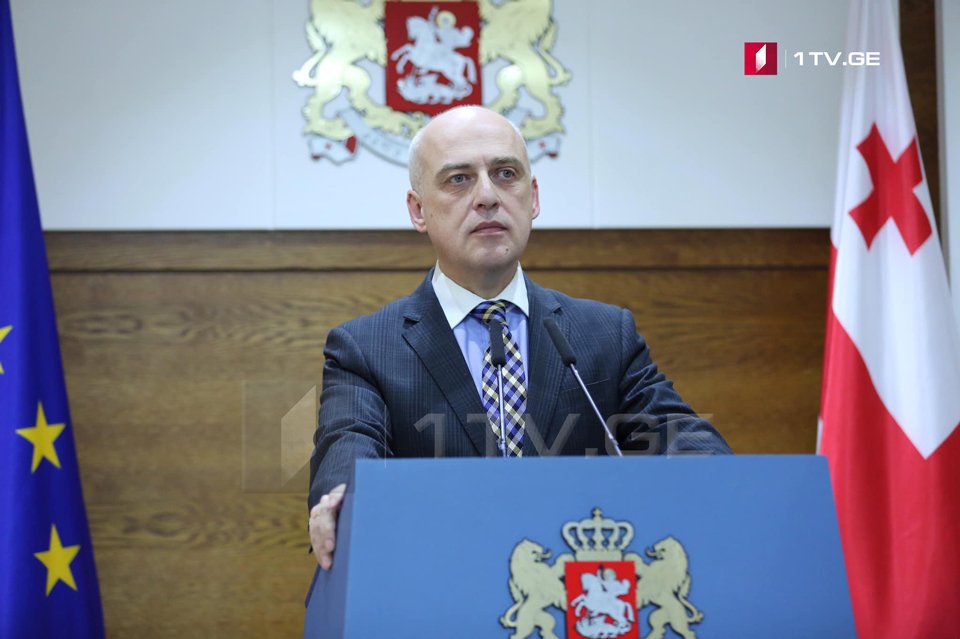 Davit Zalkaliani: At the initiative of Mike Pompeo, Georgia will take part in a meeting of transatlantic foreign ministers
Georgia's President Salome Zurabishvili will head the visit of the Georgian delegation to New York scheduled for next week within the framework of the UN General Assembly, – Foreign Minister of Georgia, David Zalkaliani told reporters after the government meeting.
As he noted at the session of the General Assembly, the president would deliver a speech.
According to David Zalkaliani, many parallel events are scheduled, including a high-level meeting on universal health care and a Summit on Sustainable Development Goals, which will also take place within the General Assembly.
"I will have the opportunity to participate in the ministerial, including high-level event launched by EU 'Good Human Rights Stories Initiative'.  This event considers the examples of successful countries that have had tangible results in terms of democratic reforms and human rights. At the previous event, Georgia was recognized as a leader. This year we will have the opportunity to talk about our reforms", – Minister said.
Georgia has been invited by the Secretary of State Mike Pompeo to participate in the meeting of the Foreign Ministers of the Transatlantic States. This is the second year when Georgia has been officially invited to this event and this is once again recognition of Georgia as one of the most successful aspirant countries by Euro-Atlantic partners", – Minister said.
The Georgian Foreign Minister says that the Georgian delegation will meet with UN Secretary General Antonio Guterres. Within the visit Georgia will participate in the conference for the nuclear Nonproliferation Treaty (NPT), BSEC and GUAM Ministerial.