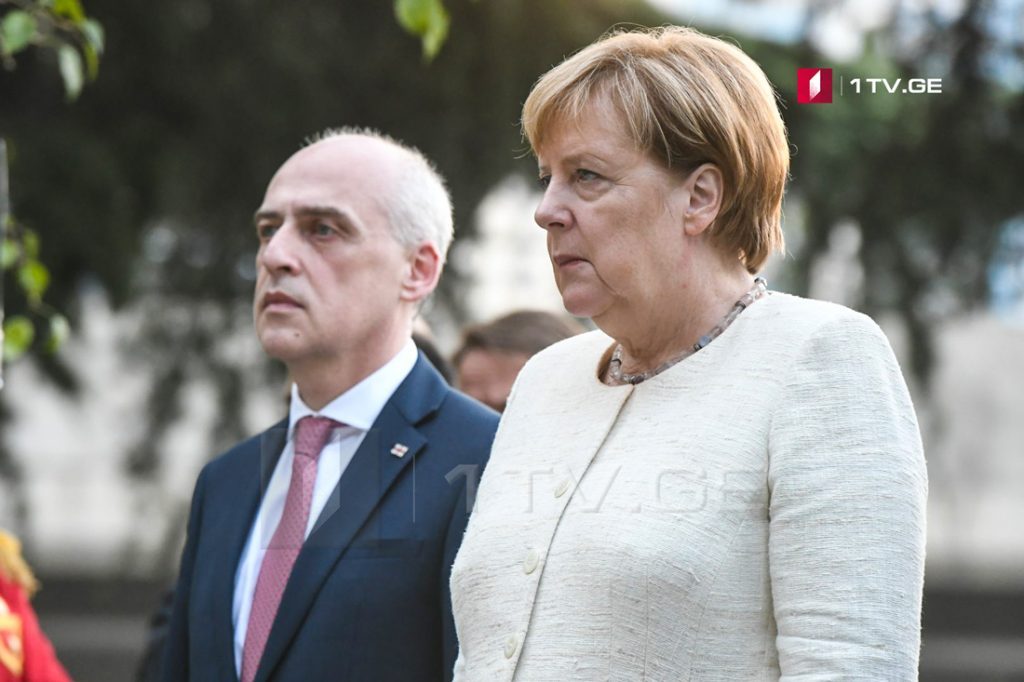 Davit Zalkaliani: Angela Merkel's visit at occupation line proves that Germany supporting Georgia's territorial integrity
The arrival of Angela Merkel, the head of one of the leading EU countries in Georgia, was a very important message that Germany is an unwavering supporter of Georgia, "- Georgian Foreign Minister Davit Zalkaliani said when summing up German Chancellor's visit to Georgia.
He called the visit a historic. "German Chancellor's historic visit to Georgia has ended. The arrival of one of the leading EU leaders in Georgia was a very important message that Germany is an unwavering supporter of Georgia,  the country's European and Euro-Atlantic choice, that Germany supports Georgia's peace policy, " – Davit Zalkaliani said.
According to him, it was yet another message that Germany supports reforms that are being implemented in the country in order to strengthen democratic institutions.
"Chancellor Merkel clearly said that Georgia is on its right path in terms of economic reforms and development. I believe that the issues discussed during the meeting including bilateral relations with Germany, regional challenges, European and Euro-Atlantic aspirations, are very important in terms of time and challenges that Georgia has", – the Georgian Foreign Ministry said.
Davit Zalkaliani emphasized the German Chancellor's arrival at the occupation line.
"I would like to emphasize Chancellor's visit at the occupation line, which represents a solid confirmation that Germany is a supporter of Georgia's territorial integrity and sovereignty. During the meetings and at the discussion with the students she said that these territories of Georgia are occupied and she always speaks about it in bilateral formats with the Russian Federation, that it is inadmissible and steps should be taken for de-occupation", – Davit Zalkaliani said.
In addition, he said, that the results reach in terms of the economic direction are significant. Minister emphasized the meeting of business representatives of two countries.
German Chancellor Angela Merkel has arrived at the occupation line today. German Chancellor has become introduced with the current situation across the occupation line. She met the representatives of the EU mission. German Chancellor viewed the territories beyond the occupation line with binoculars from the Odzisi village. On her Instagram page, Angela Merkel has published photos reflecting her visit in Odzisi village, Kaspi district.