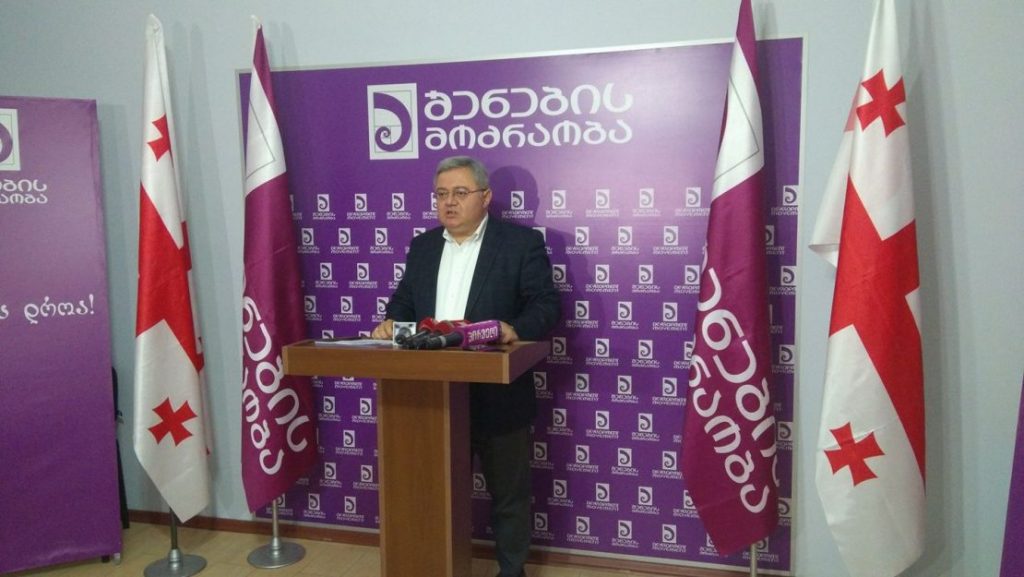 Davit Usupashvili officially registered as presidential candidate
Representatives of Movement for Construction, Free Democrats and National Forum registered their joint presidential candidate Davit Usupashvili at Georgian Central Election Commission (CEC).
According to Tengiz Shergelashvili, Head of Davit Usupashvili's election headquarters, their candidate is the most adequate to the functions as defined by Constitution of Georgia.
"I think Davit Usupashvili is a good choice for the citizens of Georgia for the construction of a healthy, institutionalized state," Shergelashvili said.
According to him, the position of their party in foreign policy is that Russia is an aggressor and restoration of territorial integrity is related to Georgia's integration into European and Euro-Atlantic structures.