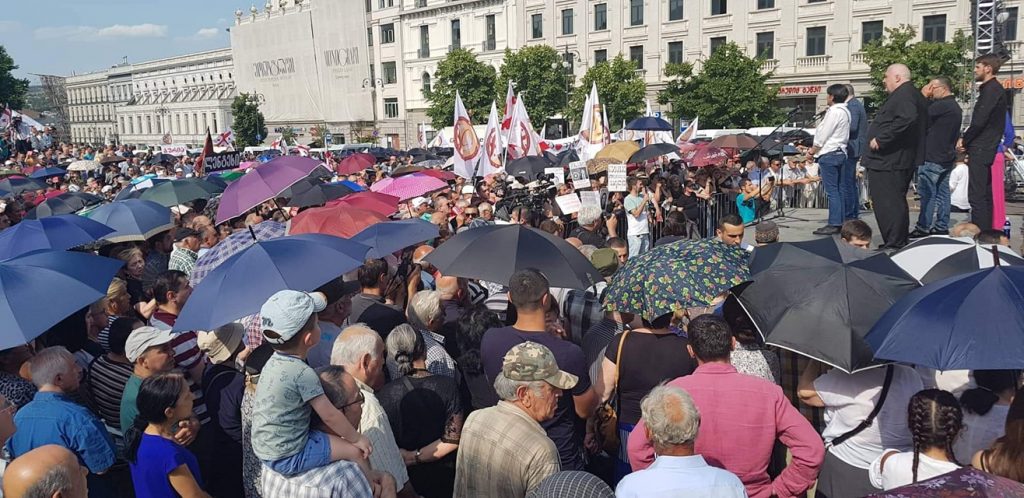 Davit Tarkhan-Mouravi – We will not concede about Davit Gareja
Davit Gareja has always been the territory of Georgia. It is in Kakheti region – Davit Tarkhan-Mouravi, one of the leaders of Patriots' Alliance said during the protest at Freedom Square in Tbilisi.
According to Tarkhan-Mouravi, Azerbaijan is a strategic partner of Georgia but this does not mean that Georgia should cede something to the friend country. "Not a single square meter should be ceded. The authorities have to know that the way back is excluded," he said.
The Patriots' Alliance held a protest at Freedom Square about the issue of Davit Gareja, a rock-hewn Georgian Orthodox monastery complex located in the Kakheti region of Eastern Georgia.