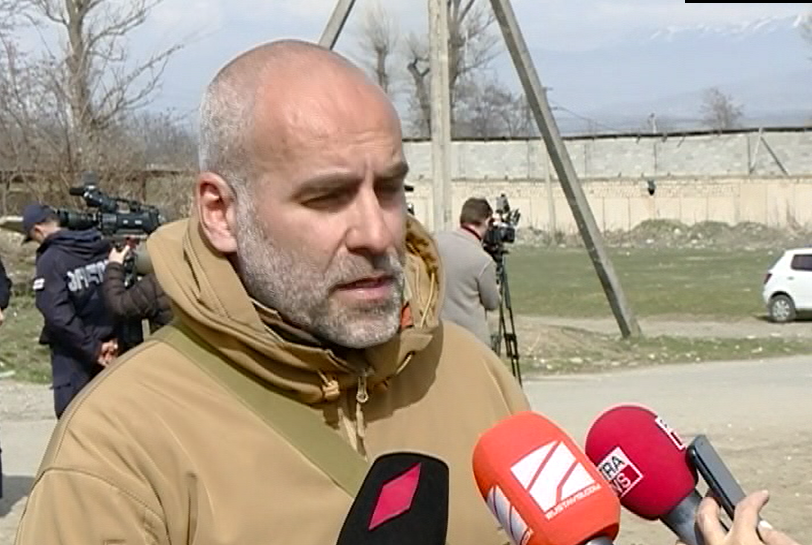 Davit Katsarava says the occupation regime tries to discredit him
Davit Katsarava, the head of Power is in Unity, said: "the statement of the so-called State Security Committee of Russian-occupied Tskhinvali region is discrediting his team."
In an interview with Georgian First Channel, Davit Katsarava denied reports as if he used the word 'border' instead of the 'occupation line'."
"In the statement, they seem to be praising us, and all this is being done purposefully as they want to discredit us.

We never mention the word 'border,' but we use the word 'the occupation line.'

We have been covering ongoing developments at the border for three years and trying to make the public aware of what the government is hiding.

Unfortunately, it turned out that the government is directly cooperating with Russia, and in fact, we are lustrating all this. This is a discomfort for Russia and the occupation regime, as well as for the Georgian government.

With this statement, they want to disseminate information that we are working for Russia," Katsarava said.
The so-called State Security Committee of Russian-occupied Tskhinvali region stated that "independent non-governmental organizations' activities to obtain objective information about the ongoing developments at the border have recently been hindered by the Georgian government."
The so-called State Security Committee noted that "NGO – Power is in Unity – led by Davit Katsarava is carrying out constructive activities to cover the situation at the border areas and provide reliable information to Georgian citizens on 'the State Border between South Ossetia and Georgia'."
As stated by the so-called Committee, "Davit Katsarava in his Facebook video, clearly showed the Georgian Internet users the state borderline on the ground."