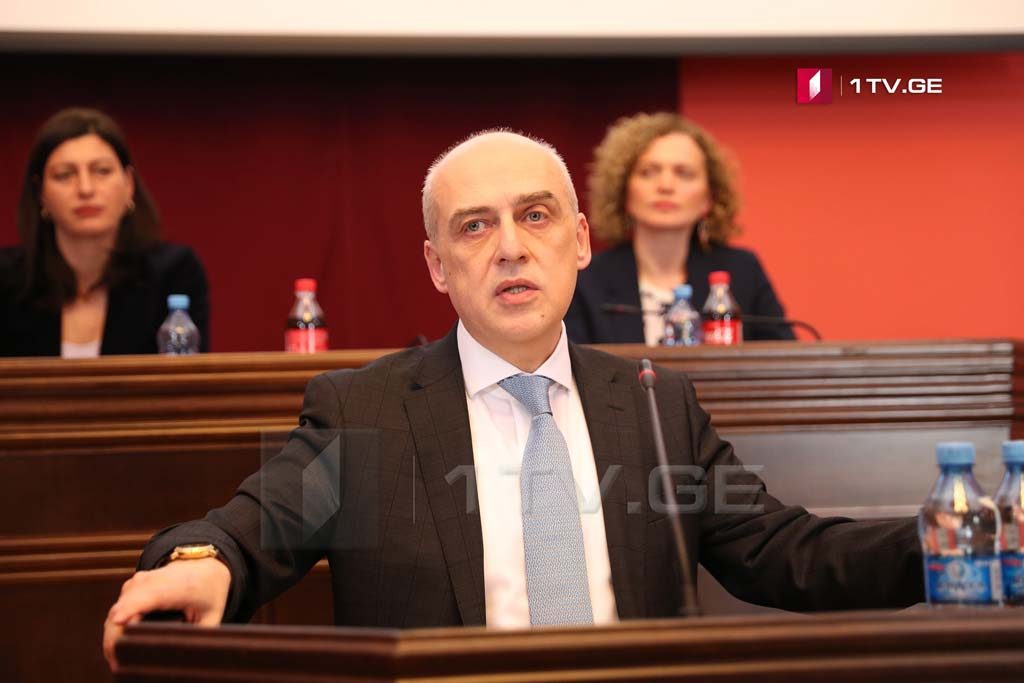 David Zalkaliani presented foreign policy strategy at a joint sitting of Committees
Georgian Foreign Minister David Zalkaliani has presented Georgia's foreign policy strategy in 2019-2022 at the joint sitting of Foreign Relations and European Integration Committees.
David Zalkaliani spoke about the important efforts, achievements and future plans of the Foreign Ministry in terms of peaceful restoration of territorial integrity within the internationally recognized borders.
"All international format and tribunal are used as much as possible. We raise the issue of occupation within Geneva International Discussions intensively. As we can see from the reports, both Georgian representatives and partners are unprecedented in their speeches from the international tribunals", – Minister said.
The last year's major international events that were related to Georgia were underlined at the joint committee sitting.