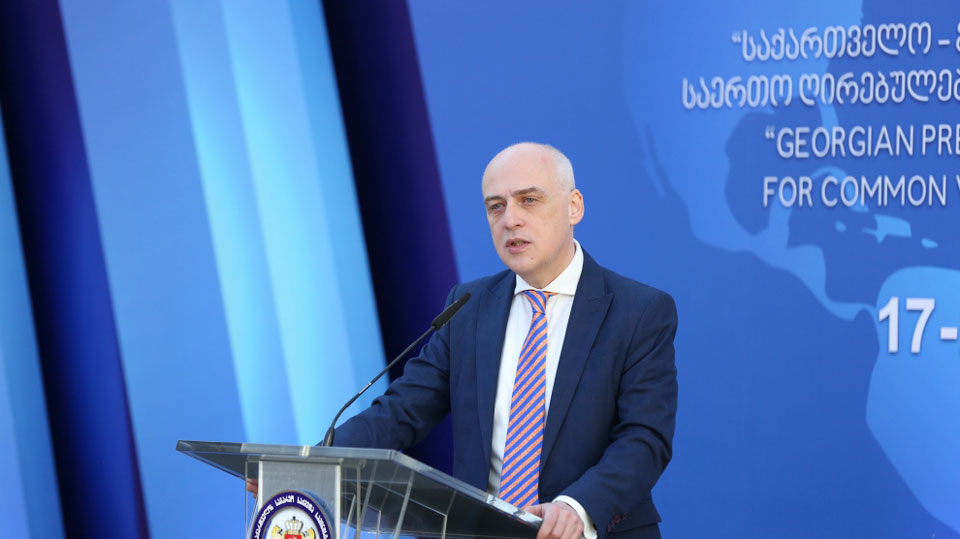 David Zalkaliani: Support of population on the path of EU integration is a big advantage which encourages us to continue taking big steps forwards
It's time for the EU to show Georgia that a clear path towards membership exists, – The British edition Emerging Europe publishes an interview with Georgian Foreign Minister David Zalkaliani under this title.
The author of the article writes about the large gathering dedicated to Georgia's Chairmanship of the Council of Europe (CoE) held at Liberty Square in Tbilisi in 2019 and quotes Prime Minister Giorgi Gakharia that "Georgia has never been as close to Europe as it is now".
"This we achieved together with our leader Bidzina Ivanishvili", –  David Zalkaliani says in an interview. He says that Georgia understands that it has a lot more to do to achieve its membership goal.
Asked by a journalist about the skepticism in EU capitals about enlargement, Zalkalian responds, "We hear that scepticism in EU capitals, also in the Western Balkan context".
"All this is not creating good ground for a future enlargement process, but we are not discouraged by this fact because we realise that the process itself is very useful for the country. That road we are on is helping us strengthen our state institutions, democracy, to build a society where human rights are respected, where we continue fighting corruption.
"In fact, this is also considered in the context of restoring our territorial integrity. We are making sure that we are building a country that is also attractive for people living in the occupied territories. We want to share with them all the benefits related to integration, the Association Agreement, the freedom of movement." – Georgian Foreign Minister says.