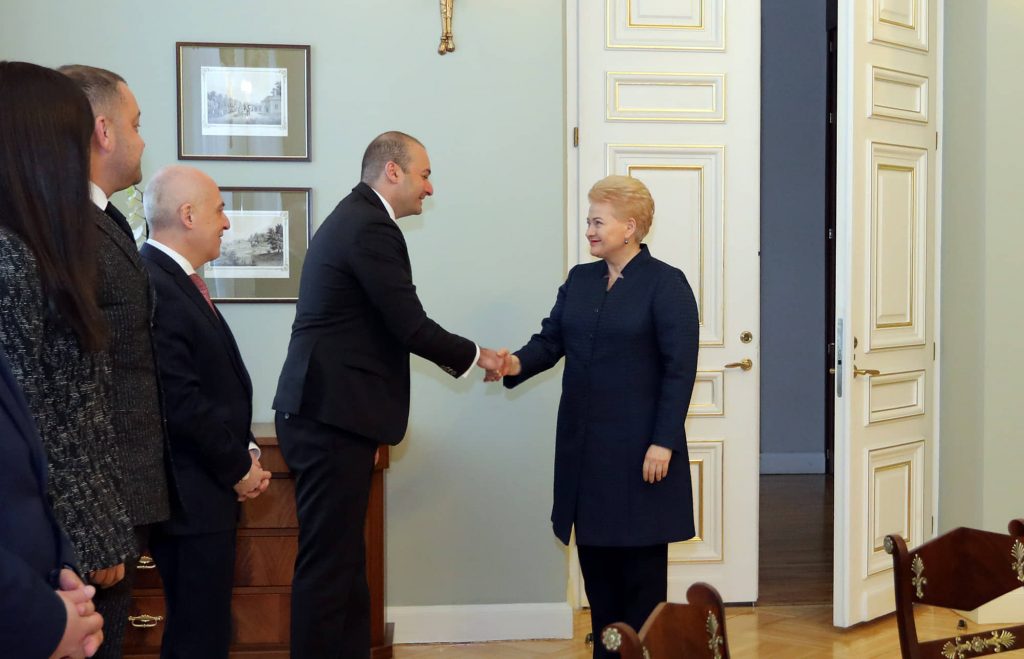 Dalia Grybauskaitė Confirms to Mamuka Bakhtadze Strong Support for Georgia's European and Euro-Atlantic Integration
As President of the Republic of Lithuania Dalia Grybauskaitė stated during today's meeting with Georgian Prime Minister Mamuka Bakhtadze, Lithuania will continue firmly supporting Georgia on its path to European and Euro-Atlantic integration.
The parties discussed the key issues of Georgia-Lithuania cooperation, regional state of affairs, and challenges facing Georgia, with emphasis on special support from European partners, including Lithuania, in overcoming said challenges.
As it was pointed out, Georgia is the Eastern Partnership's torchbearer, which is why the EU's more for more approach is most relevant in relation to Georgia.
The President of the Republic of Lithuania commended Georgia's implemented and ongoing political, economic, and military reforms.
The meeting underscored Georgia's significant contribution to fighting challenges threatening global security.
Dalia Grybauskaitė hosted Mamuka Bakhtadze at the Presidential Palace of the Republic of Lithuania. The enhanced-format meeting was attended by Georgian Foreign Minister David Zalkaliani and Head of the Georgia-Lithuania Parliamentary Friendship Group MP Beka Odisharia.