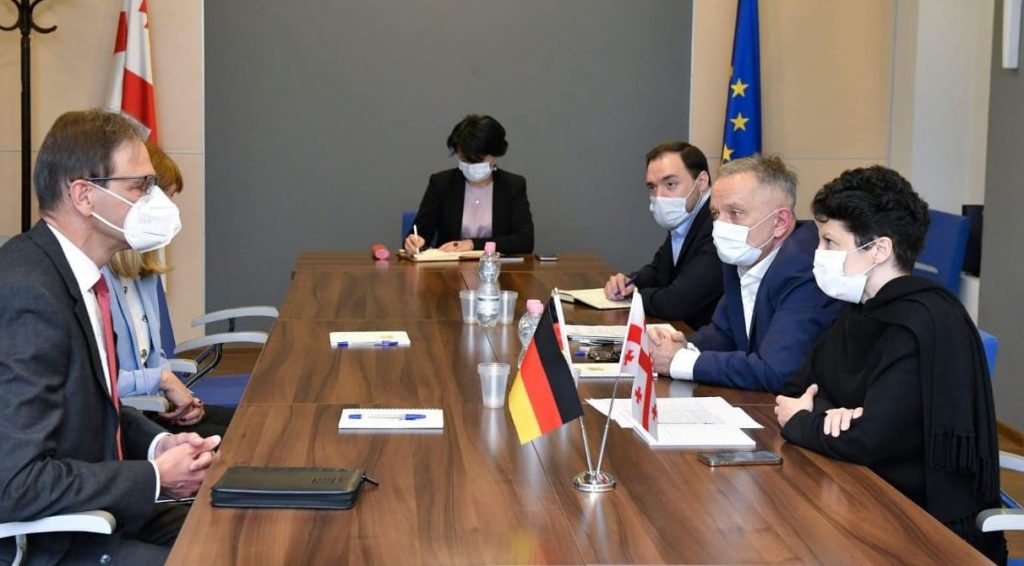 Culture Minister meets German Ambassador
Georgian Minister of Culture, Sports and Youth Affairs Tea Tsulukiani met with German Ambassador to Georgia Hubert Knirsch on Tuesday.
The parties discussed the opportunities to deepen cooperation in the culture, sports and youth spheres.
The German Ambassador spoke about the historic German settlements in Bolnisi municipality, where several houses assigned the status of Cultural Heritage Monument. The German side expresses its readiness to rehabilitate several buildings in this area. The Minister noted that it would be good if young Georgian specialists were involved in the process along with experienced German restorers.