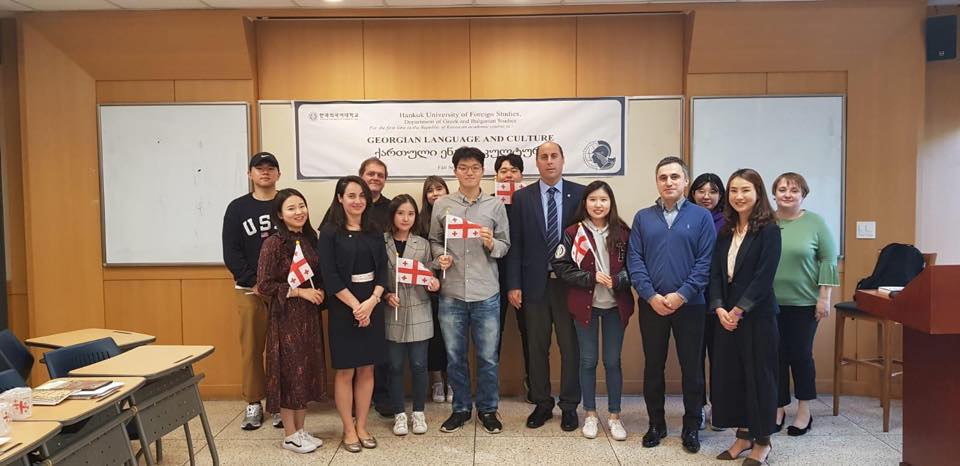 Course of Georgian language opened in South Korea
The course of Georgian language has been opened at the Hankuk University of Foreign Studies in South Korea – the Georgian Embassy in Korean Republic reports.
Otar Berezhiani, Georgian citizen living in South Korea will lead the course. "This is an important endeavor for popularization of Georgian culture and history in Korean Republic," the Embassy said in a statement.
Otar Berdzenishvili, Georgian Ambassador to South Korea visited the Hankuk University on October 2 and met with students and professors.
A memorandum of understanding was signed between Tbilisi Ilia State University and Hankuk University in 2017 that envisages deepening of cooperation in the education sphere and establishment of contacts between academic circles.