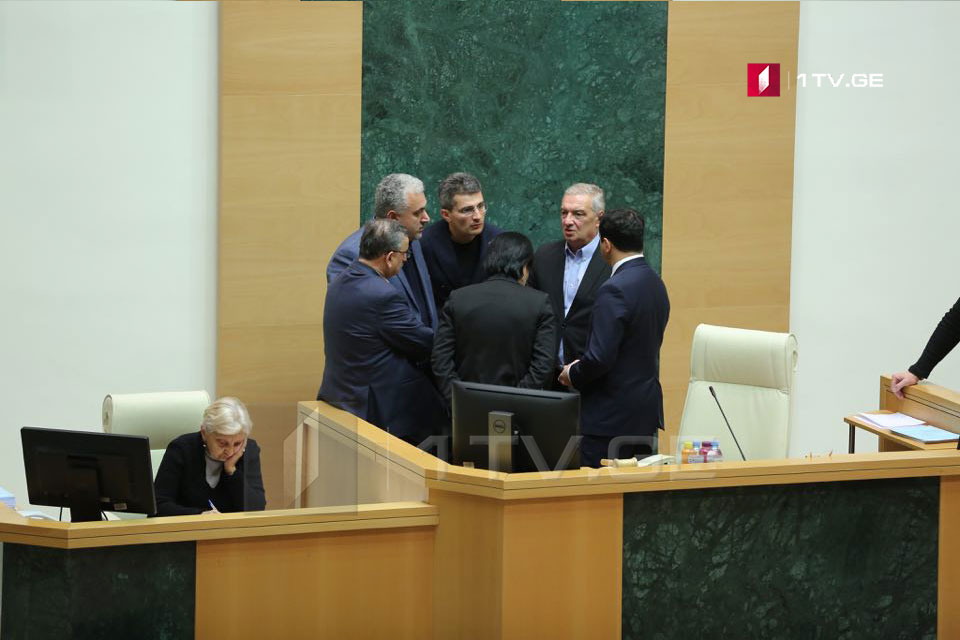 Constitutional Changes regarding transformation onto proportional system of elections to be put for voting on November 14
The constitutional changes prepared by the parliamentary majority regarding transformation onto the proportional system of elections will be put for voting with the first hearing in the Georgian parliament on November 14 – Archil Talakvadze, Speaker of the Parliament said.
The lawmakers backed the idea to postpone the balloting for tomorrow. Political debates were held in the parliament earlier today and Irakli Kobakhidze, former parliamentary speaker answered questions of MPs about the proposed constitutional changes.
Based on the initiative of the parliamentary majority, the 2020 parliamentary elections will be held with the proportional (party) system under the conditions of 0%, the so-called 'natural' election barrier.
The opposition, on the other hand, proposes holding of the parliamentary elections under the conditions of 3% threshold and possibility to form election blocks by parties. Some Majoritarian (single mandate) MPs also disagree with the changes initiated by the ruling team.