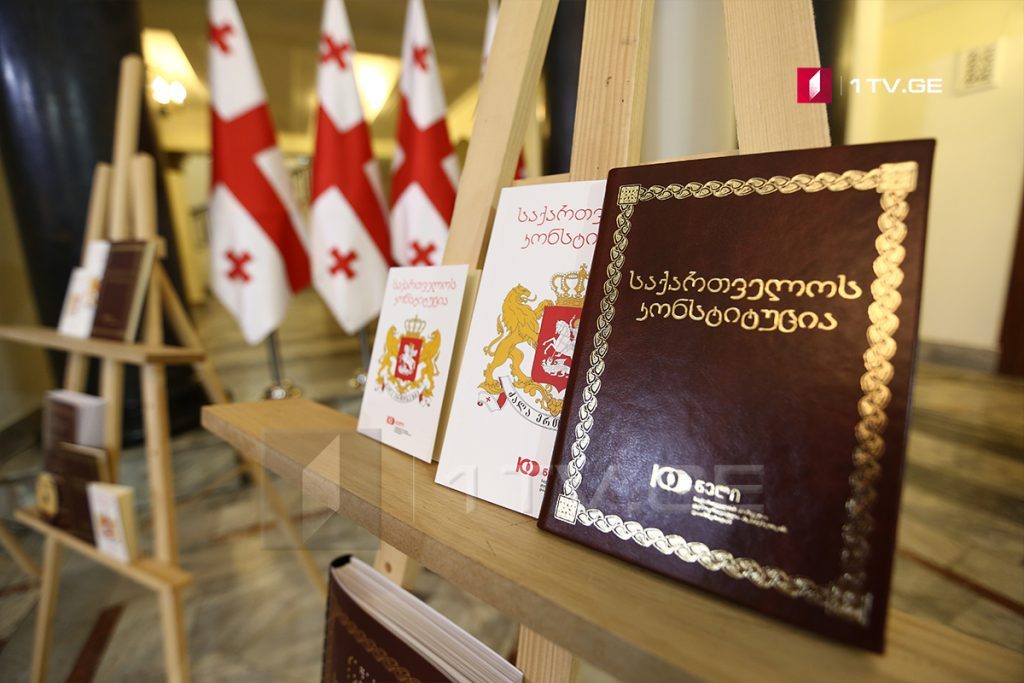 Constitution to guarantee Georgia's democratic development, PM says
Georgia marks Constitution Day and the 100th anniversary of the adoption of the country's first constitution on August 24 this year.
Prime Minister Irakli Garibashvili released a celebratory message on this occasion.
"The Constitution of Georgia is a result of our all-encompassing public consensus, which guarantees the continuation of the country's democratic development chosen by our nation back in 1921. On August 24, 1995, our country adopted its underpinning legislation that has been guiding us toward building a democratic, progressive state firmly grounded on European values, one poised to claim its honourable place in the common European family. I join all our citizens in celebrating this day, and I wish unification and progress to our country," PM said.
Georgian President Salome Zourabichvili said every Georgian had to serve the objectives and principles of the constitution.
"The Constitution, being a document of the national accord, unity and development, is not only the country's supreme law or conjunction of norms but the document uniting Georgian citizens," President stated.
President said the first Constitution of Georgia adopted in 1921 stands progressive and modern document among basic laws.