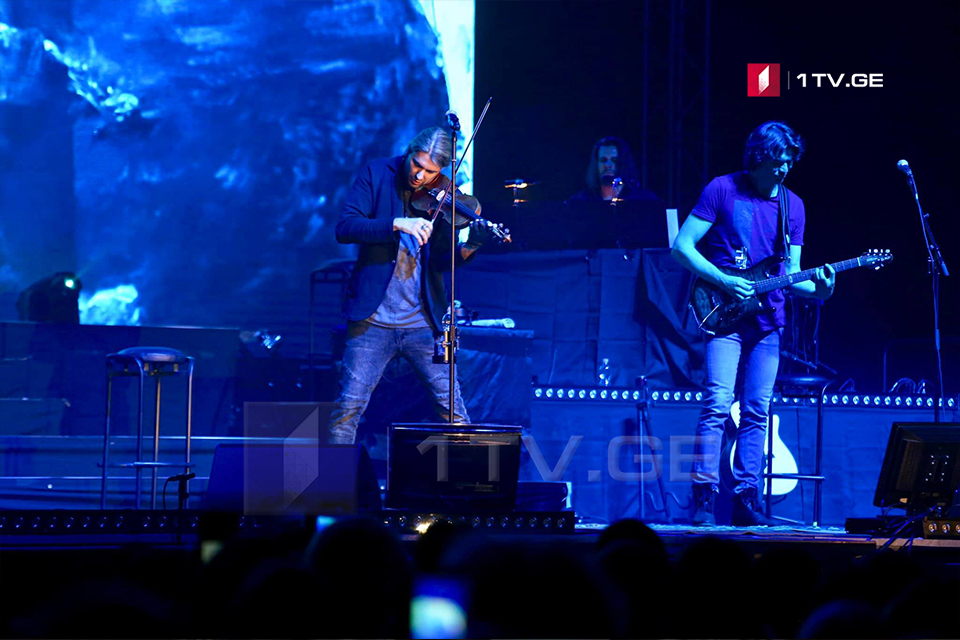 Concert of German violinist David Garrett held in Tbilisi [Photo]
German violinist David Garrett held a concert at Tbilisi Sports Palace yesterday.
The musician appeared in front of the Georgian audience with a new album "UNLIMITED –LIVE 2019" within the world tour.
During the three-hour concert, all popular compositions of  Garrett were performed.
The musician took memorable photos with fans sitting in the front row, also took a Georgian girl named Anna on stage and dedicated the famous song "Ain't No Sunshine" to her.
At the end of the evening, the organizers gifted David Garrett with a white a chokha (Georgian traditional male dress).
David Garrett has won 24 gold and 16 platinum awards in countries such as Germany, Hong Kong, Mexico, Singapore, Taiwan and Brazil.