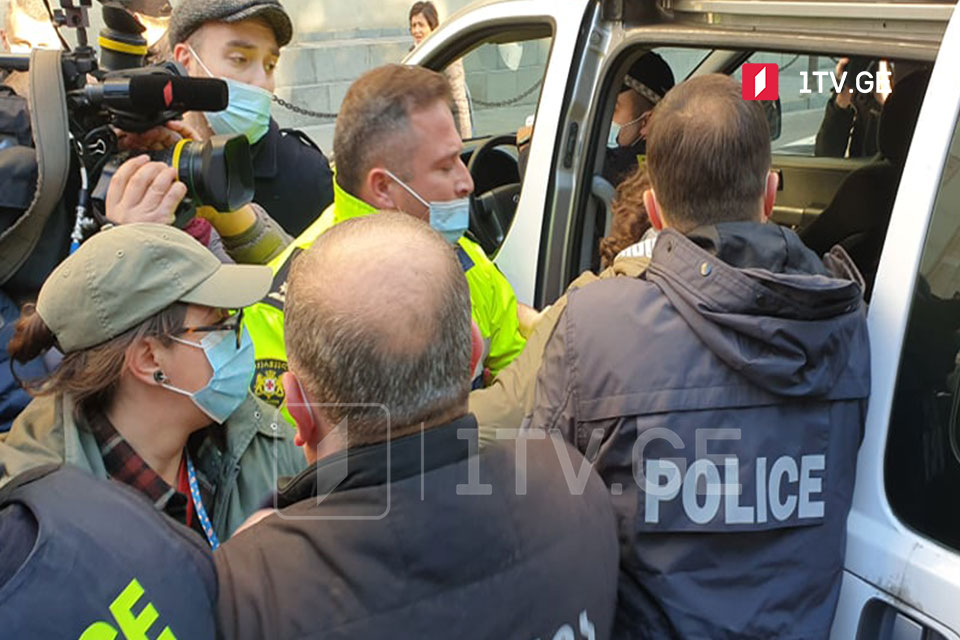 Clash at parliament, 2 persons detained
Two persons were detained by the police at the parliament during the protest being held by Elene Khoshtaria, a member of European Georgia and Khatia Dekanoidze, a member of National Movement.
The protest participants first arrived at Foreign Ministry to object to the meeting held between Zurab Abashidze, Special Representative of Georgian Prime Minister for Russian Relations and Gregoriy Karasin, a member of the Russian Federal Council on November 27. Protesters painted the Soviet Union symbolic at the entrance of the Ministry.
Protesters then attempted to make the similar drawing at the parliament that was followed by a clash between law enforcers and protesters. Both persons were detained on fact of disobedience to the police.