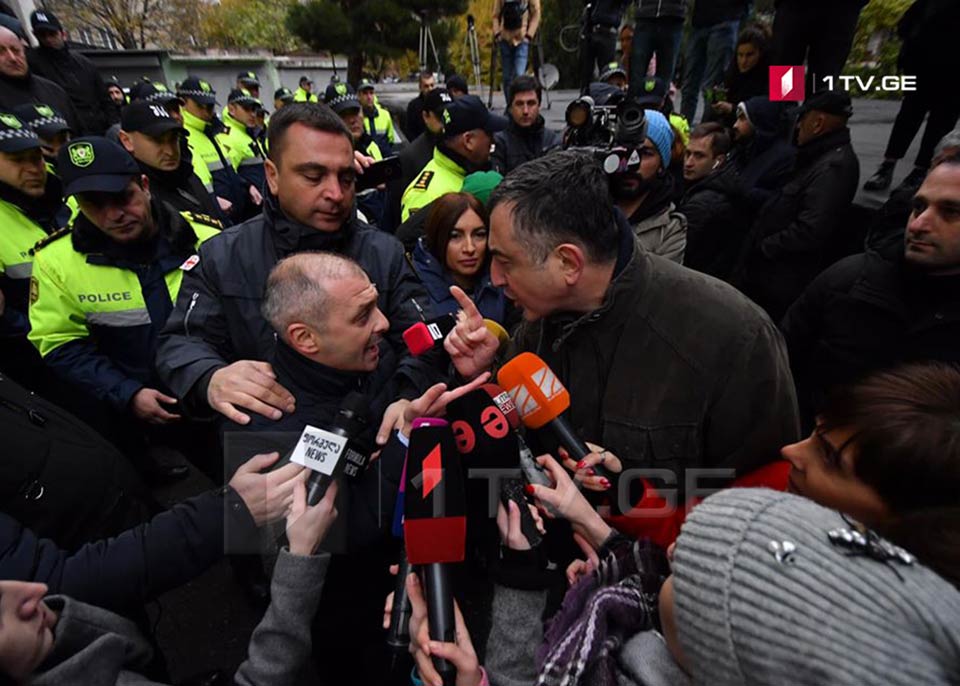 Clash at Majoritarian bureau of MP Mamuka Mdinaradze
Members of the oppositional European Georgia Party and their supporters attempted to put a padlock on the door of the office of Majoritarian (single mandate) MP and Chairman of Georgian Dream Faction Mamuka Mdinaradze in Didi Dighomi district of Tbilisi.
A minor physical clash, as well as verbal confrontation, took place between participants of the activity and supporters of the ruling team. Law enforcers discharged the tension. The police remain at the site to control the situation.