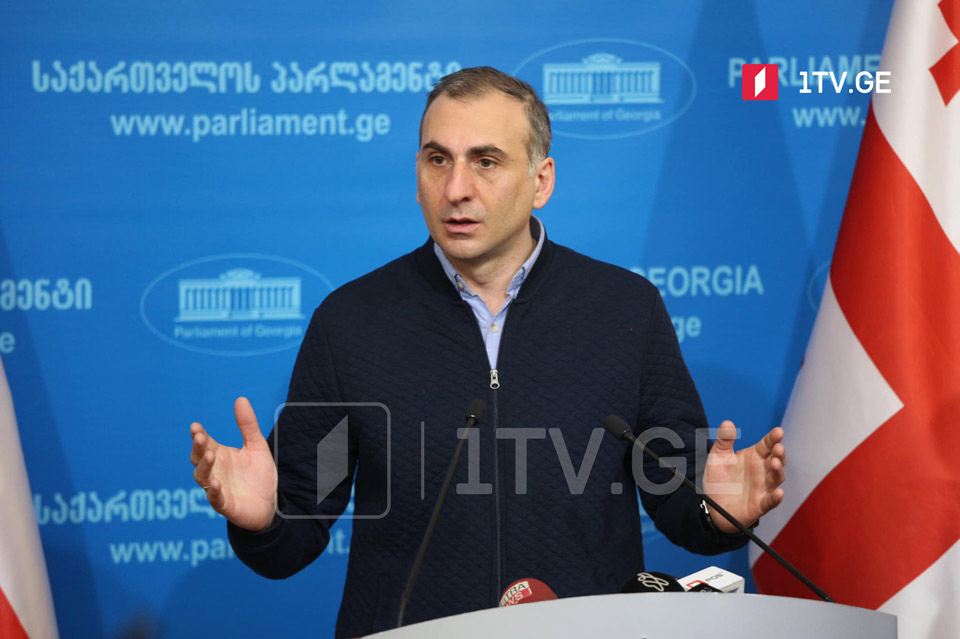 Citizens Party: Ex-President Saakashvili interested not in elections, but in revolution
"I am sure Saakashvili is not interested in snap elections or a plebiscite, he wants a revolution and a return to power," said Aleko Elisashvili, the Citizens party leader. He echoed the statement made by former Georgian President Mikheil Saakashvili today, who said the opposition should no way agree on the plebiscite.
"In fact, I am sure that Saakashvili wants neither the plebiscite nor snap elections. He wants a revolution and a return to power. Saakashvili really wants radicalism and aggravation of the situation. He is neither interested in calming down and bilateral compromises, nor in completing the negotiations with a real result and crisis resolution," Aleko Elisashvili said.