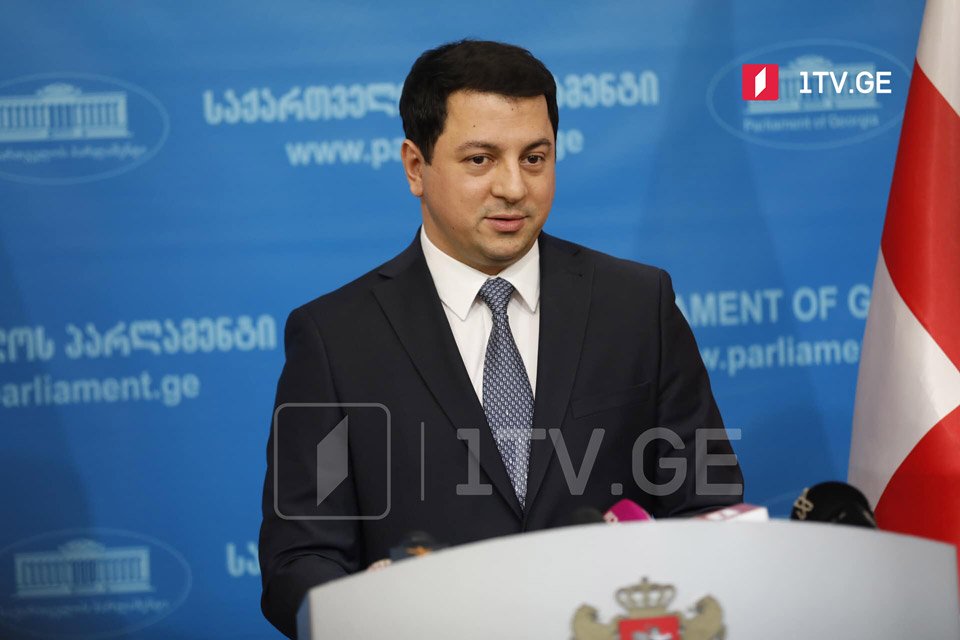 Parliament Speaker: Prisoners not to be a subject of negotiations
Chairman of the Georgian Parliament, Archil Talakvadze, ruled out an agreement could be reached about the so-called political prisoners during negotiations with the political parties.
According to Archil Talakvadze, the opposition failed to come up with proposals at the negotiation table that would be justified ethically or be in line with the Constitution.
He added that the release of two persons detained in the Davit Gareji case, Iveri Melashvili and Natalia Ilychova, could not serve as the subject for negotiations between the ruling party and the opposition.
"Release or imprisonment could not be a subject for negotiations," he said and claimed that the justice system is to deal with this case.
The Chairman of Parliament also noted that the opposition is divided into radical and healthy camps. Representatives of these two wings were accusing each other of the disrupted negotiations process. Talakvadze once again called on the opposition to engage in the parliamentary work.
Archil Talakvadze claimed that former president Mikheil Saakashvili led the radical opposition. He said Saakashvili participated in the political processes illegally, planned election campaigns, and was an informal ruler of the National Movement Party.
"Mikheil Saakashvili is an integral part of the radical opposition. They neither want elections nor a stable political system and cooperation among political parties in Georgia. He is one of those who continue to blackmail the healthy part of the opposition," Archil Talakvadze claimed.