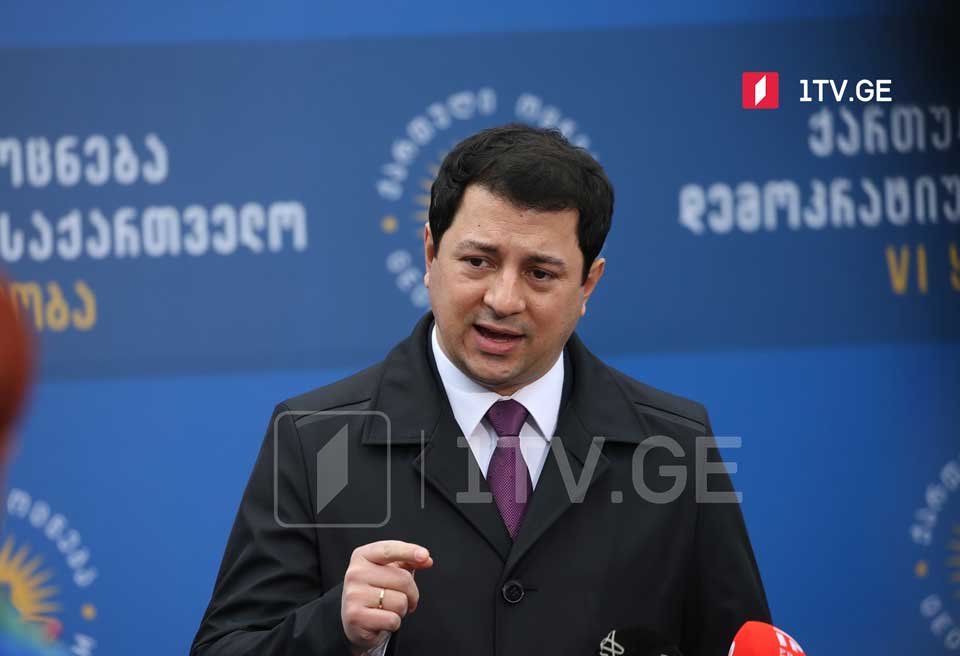 Chairman of Parliament expects opposition to return to negotiations table
Archil Talakvadze, Chairman of the Georgian Parliament said he expected the opposition to return to the negotiations table with the actual assessment of the status quo.
Archil Talakvadze said the ruling team was ready for the fifth round of negotiations. He said the status quo changed since one opposition party already engaged in the parliamentary work and boycott was an incorrect decision.
"Democracy is participation and boycott contradicts the idea of democracy. I believe the opposition leaders will realize that ahead of the fifth round of negotiations," Talakvadze claimed and added that the ruling party wished a wider opposition specter to be represented in the Georgian parliament.
The US and EU Ambassadors are facilitating the negotiations between the ruling Georgian Dream party and the opposition. The first four rounds ended in no promising results. The majority of the opposition parties continue boycotting the parliament work.