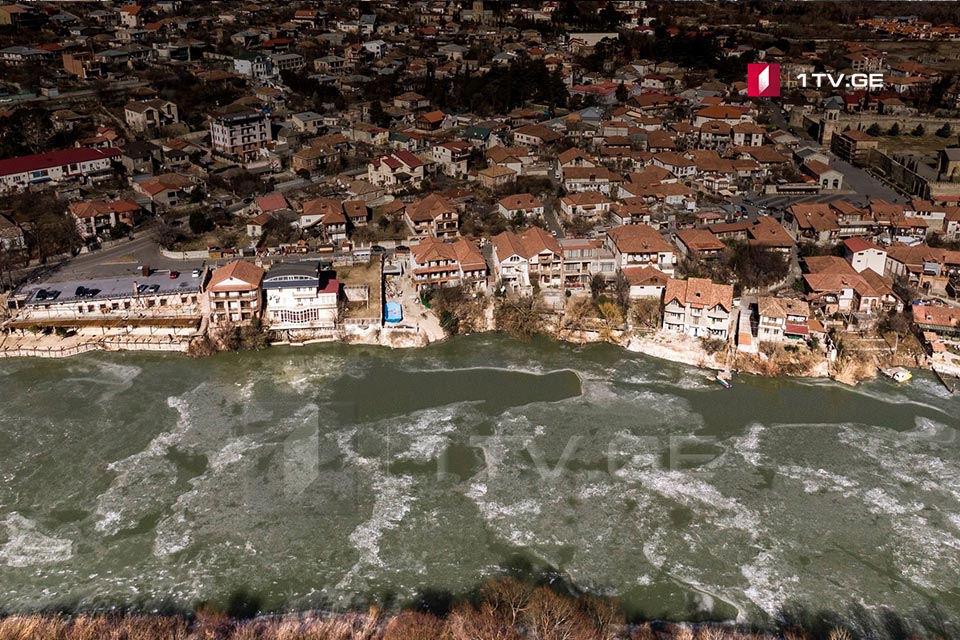 Certain stretches of Mtkvari River froze in Mtskheta - Photo story
The certain stretches of Mtkvari River have frozen on the territory of Mtskheta town.
It is noteworthy that due to a drop in temperature, the various thicknesses of ice is observed on lakes and reservoirs throughout Georgia. The Emergency Management Service recently issued a statement stating that any movement on solid ice it is strictly prohibited.
Photos by Irakli Gedenidze