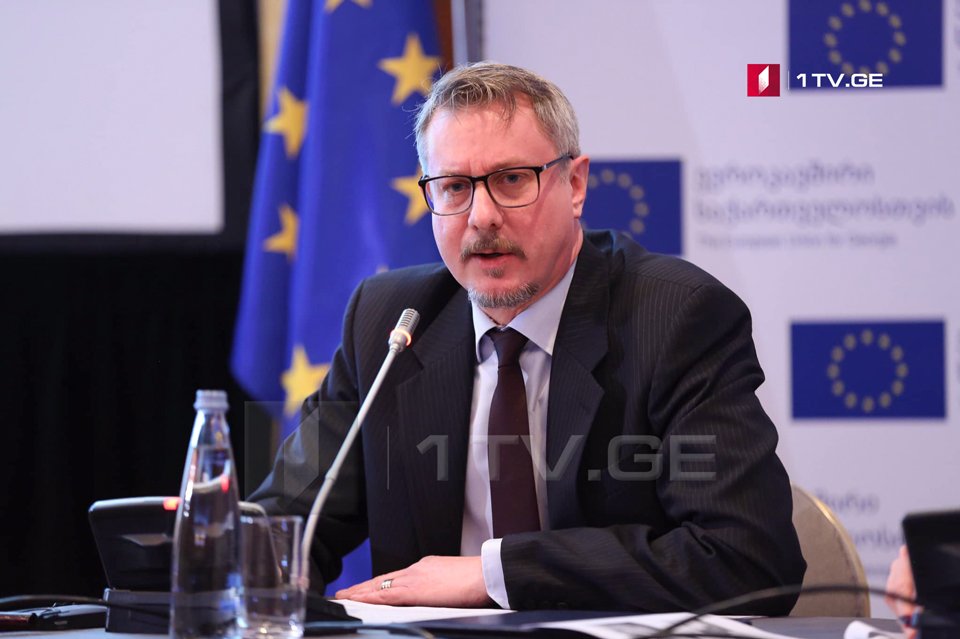 Carl Hartzell – Useful discussions will take place during the meeting between the ruling party and opposition
All sides agree that the German Model of elections will be the main topic for discussions – Carl Hartzell, Ambassador of the European Union to Georgia said about the meeting planned for November 30 between representatives of the ruling Georgian Dream party and opposition.
"This will be a useful and important discussion including with participation of Venice Commission, which will be represented at the roundtable," Hartzell said.
According to the EU Ambassador, a wider issue would be consideration of possibilities to overcome the political polarization and finding the way for a dialogue to "better know what the way forward is." "This is decisive for Georgia," Hartzell said.
The Georgian opposition sees the adoption of the German Model of election system as the way out of the current political crisis in the country.
The European Parliament held a discussion about the ongoing developments of Georgia in the format of the plenary session on November 27. Andrius Kubilius, a Lithuanian politician and a Member of the European Parliament called on the Georgian ruling party and opposition to agree on election system reform.