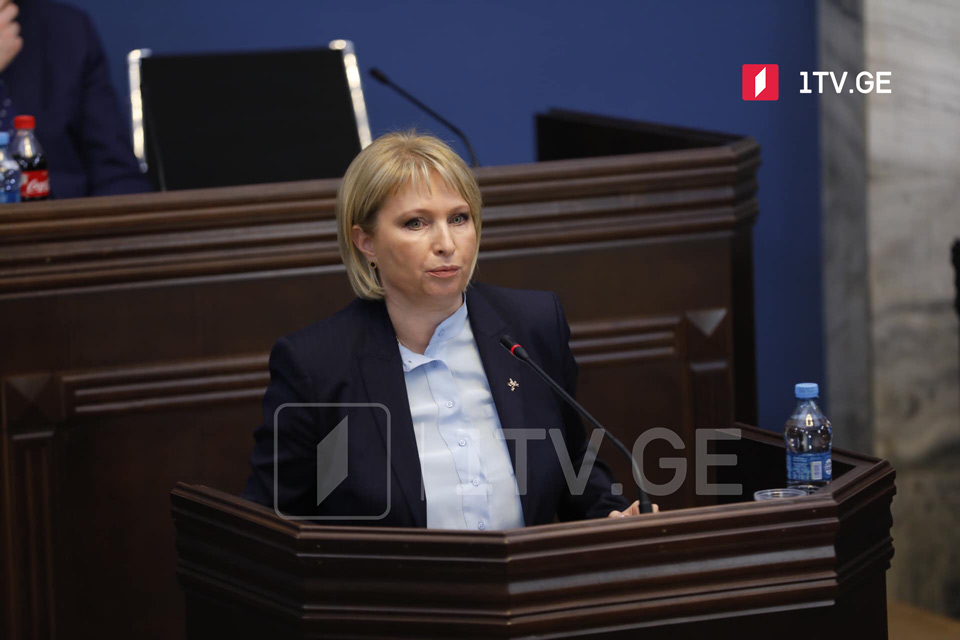 Candidate Economy Minister pledges quick restoration of economy
The candidate Minister of Economy Natia Turnava pledged to retain macroeconomic stability and quick restoration of economy during the joint sitting of the Finance-Budgetary, Branch Economy and Economy Policy, Agrarian Issues, Environment Protection and Natural Resources and Regional Policy and Self-governance Committees.
Natia Turnava stressed on the latest Fitch Ratings, which affirmed Georgia's Long-Term Foreign-Currency Issuer Default Rating (IDR) at 'BB'.
"In the eyes of foreigners, Georgia looks as a reliable, sustainable and investment attractive country oriented on reforms," Natia Turnava said.
The parliamentary committees will hear the PM nominee and his governmental program for 2021-2024 over the weekend. The confidence vote for the new Prime Minister and Cabinet is scheduled for February 22 at the plenary session.