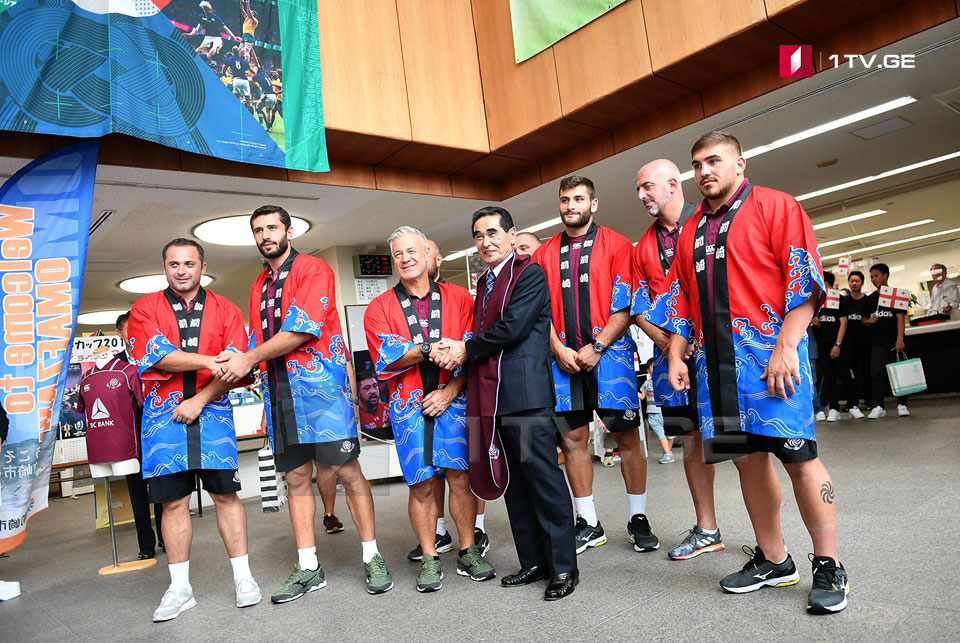 'Borjghalosnebi'  hosted by Omaezaki City Hall | Japan 2019
The Georgian national rugby team "Borjghalosnebi" prepares for the last match at 2019 Rugby World Cup ongoing in Japan. In addition, Georgian rugby players continue social activities. Today, they visited  Omaezaki City Hall.
Georgian team members gave the hosts gifts –  Georgian wine and Kabalahi.
The Georgian rugby team will play the last match against one of the favorites of the tournament Australia on October 11. Match will kick off at 14:15 Tbilisi time and Georgian First Channel will provide its live transmission.
The 2019 Rugby World Cup is the ongoing ninth Rugby World Cup and is being held in Japan from 20 September to 2 November.