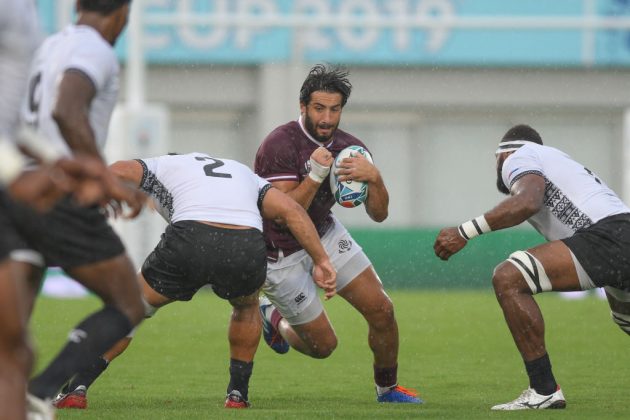 "Borjghalosnebi" lost against Fiji
The Georgian National Rugby Team "Borjghalosnebi" lost the final match of the Autumn Nations Cup against Fiji with the score 38:24.
The winner of the Autumn Nations Cup will be revealed on December 6 through a match between England and France.
The Autumn Nations Cup is a rugby union competition being held in November and December 2020 in place of the usual Autumn internationals series typically held in the same period each year, as many teams are avoiding extended travel due to the COVID-19 pandemic.
Eight teams are participating – the teams involved in the Six Nations Championship (England, France, Ireland, Italy, Scotland and Wales) plus Georgia and Fiji – divided into two groups of four. Japan were originally going to take part, but withdrew due to travel restrictions, resulting in them being replaced by Georgia, moving Fiji to Group B.